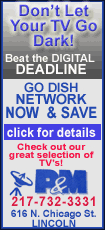 To Billy Reed, they've already made a big difference.
Reed coached Dwight Gooden, Gary Sheffield and many more future big leaguers as boys across the bay in Tampa. He sees this fresh crop of stars changing the face of the game.
"I think having so many African-American ballplayers in the World Series, it has impact on local kids and I'm hoping impact countrywide," Reed said Wednesday, hours before the opener between Philadelphia and Tampa Bay.
"It has to be a plus," he said. "You know, I think the black athlete really got away from baseball. I think we lost a whole generation there."
Six months after a diversity study showed black players made up only 8.2 percent of major leaguers -- it was double that total about a decade ago -- there's a new look this October.
Howard and Rollins were the last two NL MVPs. Crawford, Upton and Cliff Floyd delivered clutch hits for the Rays, Price became a playoff star and Edwin Jackson pitched in.
Prominent players, now with a chance to influence youngsters off the field, too.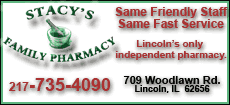 "You would hope so, but it's really going to be about who is watching the games," Howard said. "We're here playing, so you hope that it will reach communities where (African-American) kids are watching and they will begin to dream to one day be in our spot."
It's certainly a reversal of recent trends in baseball.
In 2005, the Houston Astros were the first team since 1953 without a black player on its World Series roster. In 2007, on the 60th anniversary of Jackie Robinson breaking the color barrier, star Torii Hunter wondered whether baseball had done the Hall of Famer a disservice.
"That's what it seems like to me -- that all the work he's done is almost for nothing," Hunter said then. "Because look where we are. We should be progressing. We're regressing."
Gone, it seemed, were the days of the "We are Family" Pirates. Pittsburgh won the 1979 championship with the likes of Willie Stargell, Dave Parker and Bill Madlock, some of the 10 black players on its Series roster.
Even in 1995, Atlanta and Cleveland each had five black players when they played for the title. Last year, there was not a single star black player when Boston played Colorado in the World Series.
Worried that it was losing too many young black athletes to basketball and other interests, Major League Baseball tried to boost its presence with the RBI program (Reviving Baseball in Inner Cities) and the MLB Urban Youth Academy in Compton, Calif.