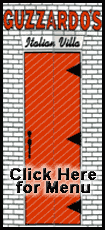 To the editor:

Yesterday Melissa McGlinsey had her personal items removed from where she was living and placed at the curb.

Passers-by, thinking they were items left out for anyone to take, took a great deal of her personal items, including special family heirlooms that she desperately wants back.

Melissa would greatly appreciate it if these people, who made an assumption that the items were discarded, would please return them to her.

Individuals who picked up items Thursday at 1226 Delavan are asked to please contact her mother, Teresa, at 671-1692.

[Posted October 24, 2008]

Click here to send a note to the editor about this announcement.