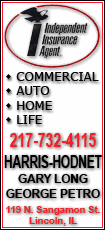 James Shields stymied the slumping Philadelphia Phillies, rookie David Price got the final seven outs and Tampa Bay rebounded from a rare home loss with a 4-2 victory Thursday night that made it 1-all.
"We came in here knowing it's going to be a tight series," Rays outfielder B.J. Upton said. "Both clubs are a lot alike."
The Rays scored on Jason Bartlett's safety squeeze and built another rally when Rocco Baldelli walked on a checked swing that seemed to confuse players and umpires alike.
Tampa Bay never really got a huge hit, but neither did the Phillies as Jimmy Rollins & crew fell to 1-for-28 with runners in scoring position.
"That might be one of our sloppiest games all year," Philadelphia manager Charlie Manuel said. "I'm concerned about us hitting with guys on base, because it looks like at times we might be trying a little too hard. But we can fix that."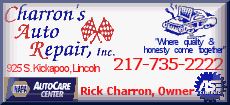 The series shifts to Philadelphia for Game 3 on Saturday night, though rain is in the forecast. ALCS MVP Matt Garza is scheduled to pitch for Tampa Bay against 45-year-old Jamie Moyer, making his World Series debut.
Shields pitched shutout ball into the sixth, working out of trouble just as Phillies ace Cole Hamels did for a 3-2 win in the opener Wednesday night.
"I didn't feel too much pressure," Shields said. "The guys in the clubhouse were real relaxed before the game."
The 23-year-old Price, called up in September after he was the top pick in last year's draft, struck out slugger Ryan Howard with two on to end the seventh.
The hard-throwing lefty gave up a pinch-hit homer to Eric Bruntlett in the eighth, then stayed on to close it out against Philadelphia's big boppers.
Carloz Ruiz led off with a double and a pitch from Price appeared to graze Rollins' jersey. But it was not called a hit batter and a frustrated Rollins ended up popping out.
Ruiz scored when third baseman Evan Longoria booted Jayson Werth's grounder for an error, but Price fanned Chase Utley and got Howard on a game-ending grounder to secure Tampa Bay's first ever World Series win.
"Unreal. This is awesome," Price said. "I was nervous."
Philadelphia's lone hit with runners in scoring position was Shane Victorino's infield single in the fourth -- and that didn't even produce a run.
Living up to his catchy monicker, "Big Game James," Shields outpitched Brett Myers. Baldelli thwarted a potential Phillies rally with a strong throw, and Tampa Bay took advantage of two costly mistakes by Werth.
"They don't even call me by my first name anymore," Shields said.
Shields usually flourishes at home, where he was 9-2 with a 2.59 ERA during the season. All four of his postseason starts have come at tricky Tropicana Field, including a win over the Chicago White Sox in Tampa Bay's first playoff game.
A 14-game winner during the season, the right-hander looked surprised when he was pulled in the sixth after 104 pitches. He doffed his cap to the crowd, and Dan Wheeler retired Pedro Feliz on an inning-ending grounder with runners at the corners.
The Phillies had a chance to rally in the fifth after putting two on with one out. Utley hit a looper to right that was caught on the run by Baldelli, who fired to first behind Werth for an inning-ending double play.
Back from two seasons derailed by injuries and mitochondrial disorder, a condition that slows muscle recovery and causes extreme fatigue, Baldelli also was involved on a confusing call in the second that helped Tampa Bay make it 3-0.
He checked his swing on a full-count pitch and plate umpire Kerwin Danley immediately raised his right arm as if to call strike three. But then Danley pointed to first base for an appeal, and umpire Fieldin Culbreth signaled safe.