Pats deny report they're upset with Brady choice

Send a link to a friend
[October 24, 2008] BOSTON (AP) -- The New England Patriots denied a report Thursday that they were upset with quarterback Tom Brady for opting against the team's preferred doctors and undergoing surgery on the West Coast.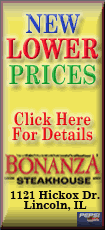 After published reports said Brady needed two more operations to clean out an infection in his knee, ESPN.com, citing a source it did not identify, reported that "the Patriots, as an organization, are upset with the situation because they were clear that they wanted Brady's surgery done under the direction of doctors of their choosing in Boston."
Later Thursday, the Patriots issued a statement affirming their support for the quarterback who led them to three Super Bowl titles.
"This unsubstantiated report does not represent the team's views whatsoever," the statement said. "We have supported Tom Brady one hundred percent from day one of this process and will continue to do so. ... Today, we reiterate our total support for Tom as he recovers from his injury."
Brady was injured in the first quarter of the season opener on a hit by Kansas City Chiefs safety Bernard Pollard. He has been widely reported to have torn an anterior cruciate ligament, but he and the team have not given specifics on the injury or commented on his recovery.
Brady confirmed on his Web site Saturday that he has had two operations on the knee.
The Boston Herald reported Thursday that Brady has undergone two more procedures since then to try to fight an infection. The paper said Brady is on a six-week course of intravenous antibiotics and will continue to have follow-up exams at the clinic in Los Angeles where he had surgery.