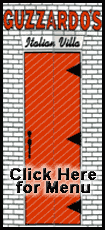 With Upton leading the way, the AL champions rebounded from a punchless offensive performance in a one-run, series-opening loss by reverting to the unselfish brand of baseball that's carried the team this far.
"We just feed off each other," Upton said after Tampa Bay's 4-2 victory over the Phillies on Thursday night.
Upton singled in his first two at-bats after going 0-for-4 and grounding into two double plays during a 3-2 loss to Philadelphia in Game 1. The center fielder also scored a run and made a nice ranging catch of Pedro Feliz's liner that ended a Phillies threat in the second inning.
Strong pitching, solid defense and timely hitting have been a winning formula all season. Although the Ray were fourth in the AL in home runs, they were hardly the big thumpers who bashed their way through the first two rounds of the playoffs.
James Shields set the tone in Game 2. The right-hander worked 5 2-3 scoreless innings after losing both of his starts in the AL championship series.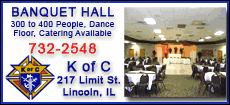 The Rays got a nice throw from right fielder Rocco Baldelli to double a runner off first in the fifth inning and built a 4-0 lead for Shields with Upton stepping up while the rest of Tampa Bay's big bats continued to struggle.
They scored twice in the first despite hitting only one ball out of the infield. Upton's single to right was misplayed by Jayson Werth, allowing Upton to go to second and Akinori Iwamura to take third with no outs.
The heart of the batting order -- Upton, Carlos Pena and Evan Longoria -- went 0-for-12 in Game 1 when Tampa Bay was held to five hits by Cole Hamels and relievers Ryan Madson and Brad Lidge.
Although Pena was 0-for-3 with a walk and Longoria finished 0-for-4 for the second straight night, both contributed to a quick start against Brett Myers with groundouts that put the Rays ahead 2-0 in the first inning.
Upton's second hit of the game made it 3-0, but Myers avoided further damage when Werth fielded the ball cleanly this time and cut down Baldelli at the plate.