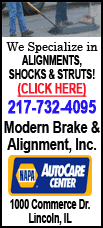 That's the directive the NFLPA's executive search committee provided Reilly Partners, the Chicago-based firm hired to seek candidates to replace executive director Gene Upshaw, who died in August.
"We're looking for the best candidate and the best candidate may not be part of the union," NFLPA president and Tennessee Titans center Kevin Mawae said. "It's about going and finding the right person."
And the best person could be anyone that fits a certain wish list of qualities established during a meeting between the union and the search firm last week.
Asked if someone such as Secretary of State Condoleezza Rice could be a candidate, Mawae said: "Right now we have nobody."
Though the NFLPA has traditionally been headed by a former player, the pool of candidates is wide open as the union seeks a new leader for the first time in 25 years. The list of final candidates isn't expected to be determined until January, and a vote to elect a new executive director isn't expected until the NFLPA's annual meeting in March.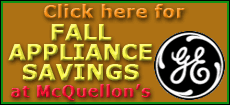 In establishing what Mawae referred to as "our Superman List," the search committee did not include a specific reference to the NFL or football in what it desired in a candidate. Among the qualities preferred in the next executive director are a strong knowledge of the economics of professional sports; a background in labor law; experience in leading an organization; and experience in dealing with the media.
"That person is going to be a very special person. Whether it's in the business realm or government or even sports-related, we don't know," Mawae said.
Tony Richardson, a search committee member and New York Jets fullback, said his preferred quality is someone capable of understanding and relating to the wide range of players' backgrounds.
"It's a tough dynamic because you have older players, younger players, white players, black players, different backgrounds. So as that person, you've got to relate to all 53 guys (on a team)," Richardson said. "As much as I'd say (NFLPA experience) would be great, I wouldn't say it's not high on the list."
Richardson added: "There's so many things from a leadership standpoint, an ability to motivate people, an ability to lead people, so we're looking for the best candidate possible."
Among the potential candidates with NFLPA experience are former union presidents Troy Vincent, who completed a four-year term in March; Trace Armstrong; and agent and former player Tom Condon. Former Minnesota running back Robert Smith has also expressed interest in the job.
Reilly Partners was chosen after it helped in the search for a new director for the NHL Players Association.