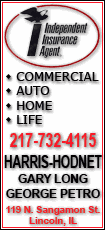 Houston TV station KRIV later reported Texans long snapper Bryan Pittman also tested positive and would appeal.
"Bryan did everything humanly possible to comply with the NFL steroid policy, including obtaining doctor's written authorization to take weight loss medication," attorney David Cornwell said in a statement for the Houston station. "He did not use steroids."
ESPN.com, citing two unnamed sources, reported the number of positive tests is more than 10 and may exceed 15.
The NFL would not comment on the reports, but Cornwell told The Associated Press he has been hired to handle the appeals of a number of players who are facing possible suspensions.
"These men are entitled to confidentiality and entitled to go through appeal process, so the (Fox 31) report ... is completely unfair," Cornwell said. "The cornerstone of any workplace testing program, especially one in professional sports with high-profile people, is confidentiality.
"The recent reports about pending appeals by players who are alleged to have used weight loss supplements reflect the most egregious violation of the NFL steroid policy. The foundation of the policy is both a player's right to appeal and an absolute right to confidentiality. By leaking this story, the 'source' is clearly attempting to put their thumb on the scale of justice and harm these men."
Saints spokesman Greg Bensel, who was with the team in London, said drug testing is a league matter and the team would have no immediate comment.
Phone messages left with defensive end Smith's agent, Joel Segal, and running back McAllster's agent, Jim Steiner, were not returned.
According to the NFL's policy, the first positive test results in a four-game suspension.
In August, Jets running back Jesse Chatman was suspended for four games for violating the league's drug policy. He said he tested for a diuretic - "something I never even heard of" - that could be used as a masking agent.