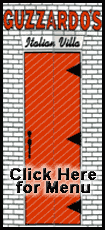 San Jose State (5-3, 3-1) nearly derailed bids for undefeated seasons by the Broncos (7-0, 3-0) in their last two visits to Spartan Stadium and hoped to be able to complete the job this year with what coach Dick Tomey considers the best team he's had here.
But Boise State proved to be too much for the Spartans to handle, winning for the 49th time in its last 51 conference games. Jeremy Childs blocked a punt to set up one touchdown for the Broncos and caught a TD pass, while Jeremy Avery led the Broncos rushing attack with 96 yards on 21 carries.
Boise State is looking to make it into the BCS for the second time in three seasons. The Broncos came into the game ranked 12th in the first BCS standings, one spot behind Utah of the Mountain West Conference. In order to get an automatic bid into a BCS game, the Broncos must finish in the top 12 and be the highest-ranked team from the five conferences without an automatic bid.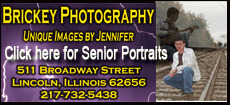 The Broncos, who had allowed only one opponent to score more than seven points this season, shut down San Jose State's offense for most of the game. The Spartans did manage one big play, when Brandon Rutley burst up the middle for a 60-yard run that cut Boise State's lead to 20-16 in the third quarter.
But Boise State methodically closed out the game from there with three long drives that led to field goals by Kyle Brotzman and Johnson's second TD run.
That was a big change from the Broncos last two visits here. In 2004, they needed two overtimes before escaping with a 56-49 victory. Two years ago, they scored 10 points in the final six minutes to win 23-20 on Anthony Montgomery's 37-yard field goal on the last play of the game. Boise State went on to the Fiesta Bowl that season with its memorable win over Oklahoma.
San Jose State didn't record a first down until Kyle Reed's 14-yard keeper with 1:18 left in the opening half. But the Spartans still managed to score twice in the half, getting a 62-yard interception return for a touchdown by Justin Cole in the first quarter and a 47-yard field goal by Jared Strubeck in the final seconds.