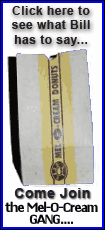 In an interview last week on an Atlanta radio station, Suggs was asked if there was a bounty on Mendenhall. He replied, "The bounty was out on him and the bounty was out on (Ward). We just didn't get him between the whistles."
Suggs was notified Friday in a letter from NFL executive vice president of football operations Ray Anderson that "any further comments or on-field activity indicating his participation in bounty activity could result in significant disciplinary action," NFL spokesman Greg Aiello said.
Mendenhall, the Steelers' first-round draft pick, needed surgery and was lost for the season with a shoulder injury that occurred during a 23-20 overtime win over Baltimore on Sept. 29.
Suggs said Wednesday there was no bounty on either player, and reiterated the assertion Friday in a statement issued by the Ravens.
"We, the players, don't pay each other to take another player out of the game. And you know coaches don't do that. As I said before, we prepare to stop the other team's best players every week," Suggs said. "Those are the players who can beat you with big plays.
"For example, we've focused all this week on stopping the (Oakland) Raiders' running backs. We've focused on them in practice and in meetings. They are marked men by our defense. We have to know where they are on every play, and we can't let them get rolling on Sunday.
"When I did the radio show in Atlanta, that's what I meant and I thought that's what I said. I did repeat the word bounty early in the interview after the guy asking me the question used the word. That was a mistake. I misspoke, and I'm sorry for that."