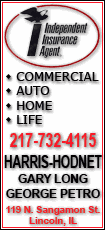 According to weather.com on Friday evening, the forecast called for a 70-80 percent chance of rain Saturday afternoon - though it was only about 30 percent by 7 p.m.
Game 3 between the Phillies and Tampa Bay Rays is scheduled to begin at 8:35 p.m. Matt Garza is slated to pitch for the Rays against 45-year-old Jamie Moyer, making his World Series debut. A postponement would push the game back to Sunday.
"We're anxious to start here," said Lidge, the Phillies' star closer. "That being said, we waited six days for the dang thing to start, or seven days for the World Series to start anyway, so we're used to being patient. But we definitely want to get it going."
Philadelphia had a six-day layoff after wrapping up the NL championship series against the Los Angeles Dodgers. The Phillies won the World Series opener at Tampa Bay behind ace Cole Hamels but lost Game 2 on Thursday night.
With the next three games to be played in the City of Brotherly Love, the World Series is in Philadelphia for the first time since Game 5 in 1993. Curt Schilling shut out the Blue Jays at Veterans Stadium that night, but Toronto took the title in Game 6 on Joe Carter's ninth-inning homer off Mitch "Wild Thing" Williams.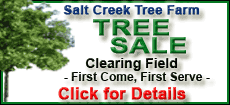 Philadelphia got a new stadium in 2004, and hitter-friendly Citizens Bank Park is set to be a sparkling host for baseball's biggest event - whenever the weather cooperates.
"It's not going to really bother us either way. From what we've heard it feels like it's 100 percent going to get rained out," said Rays pitcher Scott Kazmir, slated to start Game 5. "We're still looking to play the game tomorrow. It's not like we're just thinking it's going to be rained out. So we're going to come to the field ready to get it going."
A rainout could alter the pitching rotations for both teams, but don't ask the managers to speculate.
"When it happens, we'll sit down and we'll talk about it," Phillies skipper Charlie Manuel said. "Hey, look, we have more meetings than probably anybody in baseball. We'll talk about these things. And we'll go over and over, and I'm sure we'll get a lot of opinions from everybody."
The Rays and Phillies worked out and took batting practice on a clear day Friday. After they were done, the grounds crew rolled out the tarp to cover the field at 7:15 p.m.