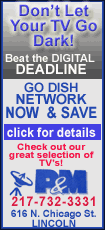 The NFL discussed adding one or two more games to the regular-season schedule at its owners meetings this month, but no decision was made and no change is expected for 2009.
In the long term, however, Goodell said it made sense to shorten the preseason schedule in favor of more games that count in the standings.
"We think that's better content, it's higher quality," Goodell said. "That's what our partners, our fans are going to demand."
Goodell was speaking at a conference on the globalization of sports in London, held in conjunction with Sunday's game between the San Diego Chargers and New Orleans Saints at Wembley Stadium. He said the league is still working out details of a possible schedule expansion, and that any deal would have to be negotiated with media partners and the players union.
"But from a quality standpoint, we believe it's one alternative to improve the quality of our game," he said, adding that the long preseason has little entertainment value for fans. "It's clear that our four preseason games are not high-quality content. They're just not at the same level our regular-season games are. They don't have the consequences."