Fighting Illini volleyball
Illini take care of business against MSU
Kylie McCulley hits .542 in dominating win

Send a link to a friend
[October 25, 2008] EAST LANSING, Mich. -- Illinois entered the week facing a tough stretch of three matches in six days. The Illini couldn't have asked for better performances in the stretch, sweeping home matches against ranked opponents Wisconsin and Purdue and on Friday disposing of host Michigan State in just 80 minutes by scores of 25-17, 25-18 and 25-17. That win was Illinois' sixth in its last seven matches and leaves the Illini in sole possession of third place at 7-3 in the conference and 16-5 overall at the halfway point of the Big Ten season.
The Illini were efficient, hitting .321 for the match, including a blazing .444 clip in the second set. Outside hitters Kylie McCulley (14 kills) and Laura DeBruler (17 kills) combined for 31 kills while hitting .542 and .324, respectively. DeBruler and McCulley each had six kills in the first set, with McCulley hitting .625.
The Illinois serve-receive and overall defense was as strong as it has been all season. For instance, the Illini had an 88 percent side-out percentage in the first set while holding the Spartans to a -.097 hitting percentage. The Spartans scored more than two straight points only twice the entire night while hitting .089 overall.
"Serve-receive was really the difference in the match," said Illinois head coach Don Hardin. "Any time you hit over .300 in a Big Ten match, while allowing your opponent to hit .089 is a good accomplishment."
Illinois out-dug MSU 47-38 and out-blocked the Spartans 7-1 while being aced only once. Ashley Edinger had 16 digs for the Illini while sophomore Abby Nelson paced the Illini with two solo blocks and three block assists.
All three sets saw similar Illinois runs. In set one, the Illini broke open a basic side-out game with an 8-2 run to go in front 15-9. DeBruler scored five of the first nine points to set the tone. In set two, after Michigan State tied the score at 11, the Illini scored six straight, capped off by a kill from Abby Nelson. Illinois never trailed in the third set, using an 8-3 run to go ahead 18-11, and closed out the match from there.
Illinois has now won nine matches in three sets this year and closes out its best first half of the conference season since going 9-1 in 2003. In the fact, five of the seven matches in this stretch have been won by the Illini in three.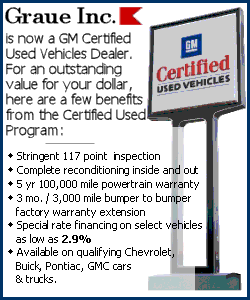 "This was a challenging stretch, so it was important for us to not have to go too deep in matches," Hardin said. "We wanted go to the right sides and the middles more tonight, but Kylie and Laura were working well on the outside."
Illinois has some much-deserved time off before hosting Michigan on Halloween night.
[Text from file received from U of I Athletic Dept.]