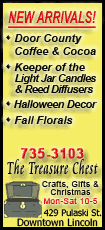 Two days after the Huskies fell to 0-7, athletic director Scott Woodward sat next to Willingham at the coach's weekly news conference and announced Willingham will be replaced after the season.
A move that seemed seasons in the making was actually days in the making. University president Dr. Mark Emmert said Willingham was told a change would be made after the Huskies lost 34-13 to Oregon State on Oct. 18.
"Scott and Tyrone were talking about the best ways to handle it, what the timing could be or should be and just working on details of the transition," Emmert said. "There wasn't anything particularly strategic about it."
Word of his firing, however, was slow to leak to the team, which plays at No. 7 USC on Saturday.
Quarterback Ronnie Fouch said Willingham pulled him aside just minutes before the announcement.
"It's tough. He's the reason I came here," Fouch said. "It's going to be tough to see him gone after this year."
When asked if it was his decision to leave, Willingham said flatly, "no" and added he never considered resigning.
Willingham was under fire for failing to restore Washington to national prominence. He's 11-32 overall in his four seasons, and the Huskies just lost their ninth consecutive game -- an embarrassing 33-7 loss to Notre Dame on national television.
"We didn't win enough football games. That's it," Willingham said. "Hopefully, we've done all the other things right, (and) it's a good strong program for someone to jump into and do things."
With a year left on his contract, Willingham will receive a $1 million buyout.
Now, he has five games to try to salvage this lost season for the Huskies, winless through seven games for only the second time in school history.
Two of Washington's final five games will be at home, where many fans have gotten in the habit of leaving at halftime and where Willingham has faced boos recently when his image is shown on the stadium's video screen.
It's unclear how Washington's players, almost entirely recruited by Willingham and his staff, will react to the challenge.
"Change can be a good thing. Change can be a bad thing," said quarterback Jake Locker, out since Sept. 27 with a broken thumb. "It depends on how we approach it."
Willingham was hired in 2004 just weeks after he was fired at Notre Dame, where he went 21-15 but only 11-12 in his final two seasons.