Mike Schmidt schmoozed behind the batting cage, Tug McGraw's ashes were scattered on the mound -- hey, there goes Dallas Green down the hall.
With such a long history of losing, the Philadelphia Phillies and their loyal fans certainly adore stars of the past. You get the feeling that if Chuck Klein and Grover Cleveland Alexander were still alive, they'd be co-hosting a World Series radio show from Ashburn Alley.
With Schmidt, Carlton and McGraw leading the way, Green managed the Phillies to their first championship at old Veterans Stadium in 1980 -- a team that's still cherished like an only child in this tough-talking town.
Going into Monday, it was the club's lone title in 125 seasons. Now, Jimmy Rollins, Ryan Howard and these Fightin' Phils are eager to leave their own lasting legacy at sparkling Citizens Bank Park.
"I think they deserve to put 1980 in the past," Green said. "It's about time. Let's face it, we're almost ancient history for crying out loud! It's time for this organization to freshen up its history."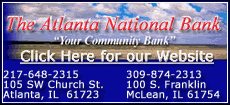 The Phillies had a perfect chance to do that at home Monday night when they sent October ace Cole Hamels to the mound in Game 5 looking to close out Tampa Bay.
Boosted by its frenzied fans, Philadelphia entered 6-0 at Citizens Bank Park this postseason. One more win would set off quite a party -- and another packed parade.
Green remembers the one 28 years ago as if it happened yesterday, with millions of people lined up on Broad Street.
"That team is still revered. These guys I hope get a chance to experience that," said the 74-year-old Green, now a senior adviser to Phillies general manager Pat Gillick, 71. "This is a great sports city. They're dying for a winner."
The City of Brotherly Love hasn't had a major pro sports championship to celebrate since the NBA's 76ers in 1983. So it's no wonder fans embrace all the Phillies lore at their new ballpark, which opened in 2004.
There is Greg Luzinski's Bull's BBQ out in right field, located at one end of Ashburn Alley. The festive walkway is named for Hall of Famer and late broadcaster Richie Ashburn, one of the city's most popular figures.
He's also honored with one of four statues around the stadium, along with Schmidt, Carlton and Roberts, who pitched the 1950 "Whiz Kids" to an NL pennant.
Inside, ex-closer Mitch "Wild Thing" Williams hosts a radio call-in show on the main concourse, greeting fans and signing autographs during commercial breaks.
And before Game 3 against the Rays, McGraw's son, country music singer Tim McGraw, accompanied kids from a local chapter of the Boys & Girls Club to the mound. He brought some of his father's ashes along and sprinkled them near the rubber.