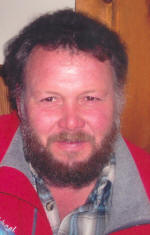 Michael Irwin

Send a link to a friend
[October 29, 2008] BEASON -- Michael Robert Irwin, 45, of Beason, died Wednesday, Oct. 29, 2008, at 12:05 a.m. at Abraham Lincoln Memorial Hospital in Lincoln.
Visitation will be 4-7 p.m. Saturday at Fricke-Calvert-Schrader Funeral Home in Lincoln. His funeral will be at 1:30 p.m. Sunday at the funeral home, with the Rev. Jeff DeLaughter officiating.
Burial will be in DeWitt Cemetery, DeWitt.
Mr. Irwin farmed in Oran Township, East Lincoln Township and DeWitt County. He was road commissioner for Oran Township.
He was born Feb. 21, 1963, in Lincoln to Robert and Nancy French Irwin.
He is survived by his fiancée, Mary Beth Landstrom; one son, Riley Michael Irwin of Beason; two stepsons, Severan Landstrom and Seaton Landstrom of Beason; one stepdaughter, Chelsie Landstrom of Beason; one sister, Susan (and David) Mendenhall of Buffalo; one nephew, Ross Howard of Buffalo; and many aunts, uncles and cousins.
He was preceded in death by his parents and one brother, William Irwin.
He was a member of Beason United Methodist Church, Lincoln Fraternal Order of Eagles 2708 and the Custom Tractor Club. He was president of the Beason-Chestnut water board and captain of Beason Fire Department. He worked with harness track maintenance at the Logan County Fair.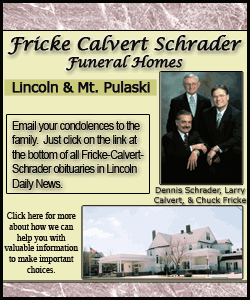 Memorials may be made to the Beason Fire Department or to the education fund for his son, Riley Irwin.
Click here to send a note of condolence to the Irwin family.