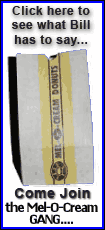 Wilson Chandler had 17 points and nine rebounds, and David Lee and Quentin Richardson each scored 16 points for New York. Relying just as much on solid defense as D'Antoni's up-tempo offense, the Knicks seized control late in the second quarter, opened a 23-point lead in the third, then held on after the Heat got within three points in the final minute.
And they did it without former coach Isiah Thomas' two prized acquisitions, Stephon Marbury and Eddy Curry. D'Antoni kept both former starters on the bench, ignoring rather loud chants of "We want Steph! We want Steph!" late in the third quarter. Curry spent the final period in the training room icing a sore right knee.
Dwyane Wade had 26 points, nine assists and seven rebounds in his return to regular-season action for the Heat, but fouled out on what appeared to be a good block of Crawford's 3-pointer with 1:25 left after Miami closed within six.
Udonis Haslem added 23 points and 10 rebounds for the Heat, who looked lost offensively for three quarters before a fierce rally in rookie coach Erik Spoelstra's debut. Spoelstra, 37, became the youngest head coach in the NBA when he replaced Pat Riley.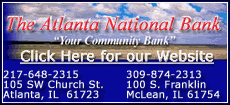 Rookie Michael Beasley, the No. 2 pick in the draft, had only nine points on 4-of-14 shooting for the Heat. Mario Chalmers also started for the Heat, giving them two rookies in the opening night lineup for the first time since Wade and Haslem started on Oct. 28, 2003, against Philadelphia.
D'Antoni replaced Thomas, bringing his entertaining offensive style that led the Phoenix Suns to an average of 58 wins the last four seasons. The Knicks quickly picked up the system, scoring 106.9 points per game in the preseason, and were even better in the opener.
New York is coming off a miserable 23-59 last season, its seventh straight sub-.500 finish. D'Antoni won't promise a winning team yet, but he did vow the Knicks would play hard and be entertaining, and that was certainly true on opening night.
The Heat were an NBA-worst 15-67 last season, and they'll be in for another long year if they can't find more help from Wade, who was visibly frustrated in the third quarter after firing a pass out of bounds.
Wade hadn't played a regular-season game since March, before the Heat decided to shut him down for the season so he could rest his surgically repaired knee before playing in the Olympics. He was only 9-of-24, perhaps trying to do too much while his teammates struggled for so long.
Also returning to action was Shaun Livingston, who appeared in his first game since suffering a massive left knee injury while playing for the Los Angeles Clippers on Feb. 26, 2007. He had two points in 4 minutes.