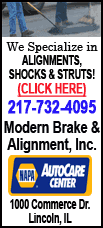 Kiffin was fired late last month for cause because of what owner Al Davis described as acts of insubordination and lying by his second-year coach.
Kiffin was still owed about $2.6 million from the three-year contract that he signed in January 2007. But Davis has refused to pay, leading to the grievance. Commissioner Roger Goodell will ultimately rule on the grievance, but there was no date for a hearing scheduled.
Raiders executive John Herrera issued a statement to The Associated Press refuting Kiffin's claims, saying "Mr. Kiffin was terminated for cause. The grievance is without merit."
The statement says that Kiffin's grievance "completely ignores the fact that Mr. Kiffin repeatedly made reckless statements that attacked players, assistant coaches and the owner of the team and were damaging to the Raiders organization." The statement also alleges that Kiffin made false statements to the media that damaged the Raiders.
The Raiders said that Kiffin's grievance did not address provisions in his contract that required him to avoid any conduct that would "would embarrass, discredit or disgrace" the Raiders, as well as an NFL resolution passed in April that required coaches to "avoid actions that undermine or damage the club's reputation or operating success."
Kiffin's agent Gary Uberstine said he looked forward to having the case heard by Goodell.
"Although I am disappointed that the Raiders continue to perpetuate the spectacle they created by inappropriately trying their case in the media, we will continue to adhere to our policy not to comment on a matter which is the subject of a pending legal proceeding," Uberstine said. "Needless to say, we are anxious to present our case to the commissioner under a system in which the truthfulness of statements must be proven to an impartial arbiter. We are as confident as ever that the commissioner will conclude that Coach Kiffin was not fired for 'good cause.'"
At his news conference announcing Kiffin's firing, Davis said the move was made because of criticisms Kiffin made of players like Javon Walker, coaches like defensive coordinator Rob Ryan, and the organization as a whole.
Davis also refuted claims Kiffin had made to the media saying that he had not communicated with the owner for weeks before his firing. Davis detailed a conversation between the two and a letter he had sent to Kiffin warning him to stop criticizing the organization.