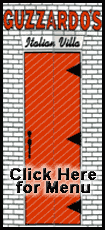 Glass, who orchestrated bringing the Super Bowl to Indianapolis, took on a greater challenge Tuesday by accepting the athletic director's job at Indiana amid an NCAA phone-call scandal and allegations the school failed to properly monitor the men's basketball team.
School officials are awaiting a ruling from the infractions committee.
"We're almost over the long, national nightmare, I hope, because our place is one that has always followed the rules," said Glass. "I think we can have that again."
It's been a tough time for Indiana athletics.
The football team just ended a four-game losing streak. The men's basketball program has the pending NCAA decision and is bracing for its worst season in decades under new coach Tom Crean.
To Glass, however, it's a dream job.
The lifelong Hoosiers fan spent Tuesday's news conference proudly recounting stories about pretending in grade school to be Jade Butcher, a member of Indiana's 1967 Rose Bowl team, and the vivid memory of skipping school to meet the Hoosiers' 1976 national championship basketball team.
With the Hoosiers in desperate need of a fresh start, they turned to a man with long ties and a strong investment in the university. The 49-year-old earned both of his college degrees from Indiana and has served on an arts and sciences advisory board. His wife, Barbara, and daughter, Katie, are both Indiana grads, too.
Perhaps the most significant advantage Glass had over two other finalists was his statewide credibility for doing things the right way.
"What they really needed was somebody who could sort of restore trust and confidence and reconnect the program to its roots," said Notre Dame athletic director Jack Swarbrick, a former colleague of Glass at Baker and Daniels, an Indianapolis law firm.
The Hoosiers took a different tack in making Glass the fifth athletic director this decade.
He has no experience in athletic department administration, but does have a long track record of bringing major sporting events to Indianapolis, developing budgets and fundraising.
He brings significant sports and political experience to Bloomington. Glass led Indy's unsuccessful bid for the 2011 Super Bowl and served as chief of staff to then-Gov. Evan Bayh in the early 1990s. From 2000 to 2007 he was president of the Capital Improvement Board, which owns and operates Lucas Oil Stadium and Conseco Fieldhouse in Indianapolis, and he helped negotiate long-term deals to keep the Colts and the NCAA's Final Four in Indy.
Former Indianapolis Mayor Bart Peterson, who attended the news conference and credited Glass with creating the formula that persuaded NFL owners to give Indianapolis the 2012 Super Bowl, believes Glass' personality and judgment will mitigate any perceived shortcomings.
"His judgment is remarkable. He has the ability to look at complex situations and figure out the right thing to do," said Peterson, a longtime friend.
Glass replaces Rick Greenspan, who announced in late June that he would resign at the end of the year.