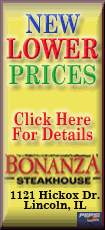 Tony Dungy has a simpler explanation.
On Wednesday, the Colts coach trashed his typically disciplined answers by declaring his team, including the two-time league MVP, in a full-fledged slump.
"Peyton has generally been seven-plus yards per pass attempt and a high number of touchdown passes," Dungy said. "Usually, we score 28 to 30 points. We've generally scored more touchdowns than we've had punts. We haven't done that, so you either have to say skills are deteriorating or we're in a slump, and I think offensively we are."
That's not a line the Colts (3-4) are accustomed to hearing before their annual November showdown with New England -- and certainly not from their coach.
But after opening the last three seasons with at least seven straight wins, the Colts' playoff hopes are teetering. They've lost two straight, fallen four games behind the division-leading Titans and are mired in a logjam of seven AFC teams that are either 4-3 or 3-4, with the toughest part of the schedule still ahead
The problems have raised a myriad of questions, but most focus on the struggles of Indy's franchise quarterback.
Manning, a model of consistency over his first decade in the league, is off to his worst start since his rookie season. He's completed just 61.1 percent of his passes, has thrown nearly as many interceptions (nine) as touchdowns (10) and his quarterback rating of 79.0 is dramatically lower than his previous career average of 94.7.
A year ago, the perennial Pro Bowler completed 65.4 percent of his passes, threw 31 touchdowns and 14 interceptions and had a rating of 98.
While the standards, of course, are higher for the Mannings, things just haven't looked right.
Monday night's loss at Tennessee was the latest example. Instead of the crisp, precise passes Manning is known for, his throws repeatedly wobbled, sailed high and fell short, leading some to surmise Manning was still not 100 percent after having two surgeries on his left knee in July.
Manning denied he was hurting Wednesday and downplayed any perceived link between Indy's poor start and the infected bursa sac he had removed. Or any other injury.
"No, that's not the case, although you guys know that if I was (hurt), I probably wouldn't tell you," he said, drawing laughter. "But that's not the case. It's certainly not an excuse. It's something I'd never use as an excuse. We just need to play better."
The Patriots (5-2) don't see much difference in these Colts or those they've played in the past.
"They're an explosive football team, they can put up points," defensive tackle Richard Seymour said. "You can never relax against this football team because any time you have Manning and those receivers, they're dangerous."
Clearly, though, something has changed.
The ground game, which has improved over the past few weeks, still ranks 32nd with an average of 73.4 yards per game. The offensive line, which has gotten most of its injured players back in the past three weeks, has yielded nine sacks and allowed Manning to be pressured far more than that.