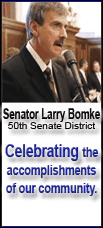 The inclement weather hadn't started yet, but someone mentioned they saw a deer on their way to the New York Jets' training facility Wednesday morning.
"Alive or dead?" asked a smiling Favre, an avid hunter. "It wasn't me. Promise."
Favre has gotten used to defending himself lately, and through it all, the veteran quarterback has maintained he's been unfazed.
"It hasn't lingered, hasn't distracted me," said Favre, who acknowledged this season has been perhaps his toughest challenge. "I hate to say I'm used to it and, kind of like positive stories or things being said about you, how you handle those to me are equally as important. If you start believing all the hype, good or bad, I think you're on your way out."
Favre's focus has come into question lately because he's thrown seven interceptions in the last three games while taking some hard shots on and off the field. He spent most of his news conference last week acknowledging a report he spoke to then-Lions president Matt Millen last month, but denying he gave him game planning information for the Lions to use against his former Green Bay teammates.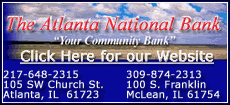 "To me, I am probably less affected by those stories than my family," Favre said. "Understandably so."
Favre's wife, Deanna, wrote on the family's blog last Friday that the last few weeks have been tough and taken a "daily toll" on her husband.
"My heart has been very heavy," Deanna Favre wrote. "I have stood by ... silently ... watching the media continually attack my husband. Certainly, having been in public life for 18 years, this is not new to us. However, this latest round of media scrutiny has been harder, more disheartening and seemingly unending."
She also said Favre's character has been unfairly questioned and that he doesn't "in any way, hold a vendetta against his former team."
"Not all stories are positive and families are families," the quarterback said. "You stick up for one another, and regardless of what situation you're in. Obviously, this is a unique situation being a pro football player and doing it for a long time, and because of that, you're in the public eye and things happen, things are said.
"But, you know, once again, families are families, and I would stick up for my wife as well."
Favre said things between him and Millen are fine, despite the attention the story got.
"I don't think he owes me an apology," Favre said. "I don't think anything was done wrong. I talked to Matt last week or whatever after all that came out, and nothing was wrong. He doesn't have to apologize to me."
Favre said he's focused only on preparing for the Jets' next game at Buffalo. And, there's plenty to work on. After an impressive start, Favre has been prone to making bad gambles in key spots.
"You just stress, don't hit on 20," coach Eric Mangini said. "Sometimes it's OK to stay and see what the dealer has. You're not trying to reel them in and not trying to coach them out of being a good player. You're just trying to reinforce that everything needs to be calculated risk."
When told of the blackjack reference by his coach, Favre laughed.