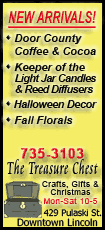 The list includes 110 players, seven coaches and 16 contributors, including former NFL Commissioner Paul Tagliabue and longtime team owners Bud Adams, Jerry Jones, Art Modell and Ralph Wilson.
Hall of Fame selectors will choose 25 candidates who will be announced later this month as semifinalists. The field will then be narrowed to 15 by a mail ballot. The inductees will be selected from among those 15 and the two senior nominees previously announced, Bob Hayes and Claude Humphrey. They were selected in August by a senior selection committee.
The class of inductees will be chosen at the selection committee's annual meeting on Saturday, January 31, 2009, in Tampa, Fla., the day before the 2009 Super Bowl. As few as four and as many as seven can be selected.
To be considered for Hall of Fame election, a nominated player or coach must be retired for at least five years. A contributor, who has made outstanding career contributions to pro football in capacities other than playing or coaching, may still be active in his pro football career.