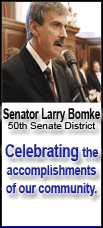 An open letter to the residents, virtual citizens and officials of Lincoln, Ill.:

The first Lincoln namesake city deserves an official Web site worthy of its name.

The growing power of the Internet greatly increases the importance of official city Web sites as tools of public service. These sites can provide key information to local citizens about government policies and procedures as well as community events and resources. Additionally, these sites can make positive first impressions on potential tourists and newcomers -- including prospective businesses -- expressing civic pride and providing useful directories, links, etc. As someone who has studied Web site principles and marketing, taught them to master's-degree students and created the well-received community history Web site of Lincoln, Ill., I urge the city of Lincoln to replace its current official Web site -- a disaster.

A new Web site could present a much more inviting visual appearance and broader scope of information. The current site's weaknesses include a lack of substance on the home page, many blank and incomplete pages, superimposed and unreadable text in places, and distorted photos. Even the quality of the mayor's photo is as poor as the whole site, which has been online for several years without significant improvements. That site glaringly contradicts the home page's claim that Lincoln is progressive. Use the link to the city's Web site at the bottom of this message and see for yourself.
In July of 2008, according to the Pantagraph, "Mayor Beth Davis-Kavelman agreed the city's Web site needs an upgrade. 'We had a group of high school students work on a project to redesign the site, and I thought some good ideas came out of that,' Davis-Kavelman said. 'Maybe we could take some of those ideas and tweak them a little.'" In all due respect, the current site is an embarrassment seen by the entire world, but mere tweaking is not the solution. The site needs to be taken down and replaced -- ASAP. Also, creating a respectable Web site is not a project for amateurs of any age, but the cost can be reasonable -- a sound investment.
Now, the city of Lincoln has a great opportunity to replace its present Web site with a far superior one through the virtual public service and expertise of Debra Seaman. She is an experienced graphic artist who runs her own small business, Seaman Graphics, and who works full time as Web designer for a community college in Leesburg, Fla. Her husband, Mark, is an IT/networking technician at one of the main banks in a prominent retirement community in Florida. Debra and Mark are former Lincoln residents who remain Lincolnites at heart.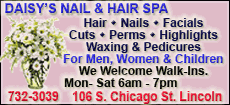 For several months, Debra has tried to get some dialogue going with the mayor and other city officials about this matter without much success. I hope this apparent lack of response does not reflect the bias of "not invented here -- forgetta-bout-it." Today Lincoln, Ill., has some resourceful virtual citizens. I volunteered to write this plea in support of Debra's offer; and at my request, she describes it in her own words:
Lincoln citizens and prospective visitors have been given a gift from my husband me. The gift is an unauthorized [but proposed official] city of Lincoln Website. Its URL is http://www.lincolnil.org/. Initially the new design and Website were offered to the city officials Pro Bono. My intention was to work with the city redesigning and making an aesthetic and functioning website for the residents and potential visitors. In today's world a municipal Website is not only the first virtual look into a community, but it is a place where the residents can do a finite number of tasks without ever leaving their homes. They keep current with crucial safety alerts, city calendars, and other news.
[to top of second column in this letter]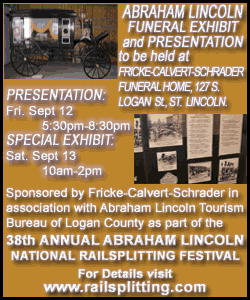 Along the way in trying to get the city official's approval for the site, I met new allies, Leigh Henson and Jan Youngquist, as well as dear friends and family like Shelly Conley, my sister Sandy Vinyard, and many others who tried to do what they could to persuade the city to move on this free offer. After months of running into brick walls I was just going to take the revised site and discard it, when my husband offered to purchase a domain name and set up one of his old servers in our spare bedroom. Thus the city's unauthorized site was born.
I welcome better photos of the city municipal workers, events or links. I do my best from my home in Silver Springs, Florida, and know things will improve as the residents start using the site. Businesses, too, are welcome to contact me for listings to be added to the business section. I track the site daily. The site has been online to the public two weeks, and to date has had over 300 visitors throughout the nation, even one from Belgium. It is still my hope that the city will realize the significance of the site and will want to make it the 'official' Website for Lincoln.
(--Debra Seaman)
Let me emphasize that I have found Debra very business-oriented, cooperative and talented: Previously she had asked for my critique of her site, and she promptly, skillfully applied my few suggestions to refine her original, grade-A design. Clearly, Debra and her husband have mastered the computer tools of the Web far better than I have. Now -- not later -- the city claiming to be the first to live the Lincoln legacy deserves an official Web site worthy of the Great Man who excelled in public service. And the Seamans can deliver it. Contact Debra at damsan@cfl.rr.com.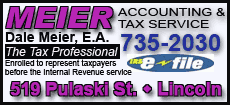 If insufficient funds have been budgeted, why not immediately seek donations from Lincoln's service clubs and businesses whose information could be included in the new site? I guess it would take only $2,000 or $3,000. Just how hard would it be to raise that amount for this vital cause? Today I have mailed city treasurer Les Plotner a check for a modest amount designated for this cause.
If you agree with the need for a new city of Lincoln Web site ASAP, please let the mayor and city council members know. You will find contact information for them in both the current and proposed Web sites. And consider writing a one-sentence letter -- or send a postcard -- if e-mails and phone calls don't get through. Forward, publish or otherwise distribute this message as you wish. Let all Lincolnites at heart pull together to get an official namesake city Web site that will fulfill our beloved song's promise: "If dear old Abe would return, I know what he would do. He'd say, 'Lincoln, we're proud of you.'" And remember, Abe is returning this Oct. 16!
Sincerely,
Leigh Henson, Ph.D., LCHS Class of 1960
Professor Emeritus of English
Missouri State University, Springfield
http://english.missouristate.edu/faculty/henson.htm
dlhenson@missouristate.edu
City of Lincoln's current Web site:
http://cityoflincoln-il.gov/
Debra Seaman's Lincoln Web site:
http://www.lincolnil.org/
City of Springfield:
http://www.springfield.il.us/
City of Bloomington:
http://www.cityblm.org/
Atlanta:
http://www.atlantaillinois.org/
(The link is valid; try later if site is unavailable.)
[Posted September 09, 2008]