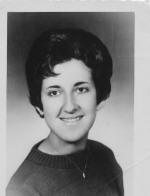 Marilyn McCray
Send a link to a friend
[April 07, 2009] Marilyn McCray, 58, of Lincoln, went to be with her Lord on Sunday, April 5, 2009, after battling cancer for several months.
Visitation will be 5-7 p.m. Friday at Holland Barry and Bennett Funeral Home. Her funeral will be at 10 a.m. Saturday at the funeral home.
Mrs. McCray worked at Lincoln Developmental Center for 12 years. Later she worked as a licensed practical nurse at St. John's Hospital in Springfield for 22 years before retiring.

She was born Nov. 4, 1950, to Glenn and Helen Gill.

She is survived by four sons, Michael (and Shelli) McCray, Robert (and Shannon) McCray, William (and Jessica) McCray and Matthew (and Misty) McCray; her former husband and friend, Michael McCray; 12 grandchildren; four brothers, Glenn R. (and Shirley) Gill, Robert (Esther) Gill, Roger (Cindy) Gill and Rex (Julie) Gill; and six sisters, Betty (and Ronald) Hulva, Virginia (and Clyde) Shreve, Dorothy (and Jerry) Dambacher, Shirley (and Darrel) Dambacher, Ruth Stiles and Georgia (and Larry) Horchem.

She was preceded in death by her parents, her older sister, two nieces and two nephews.

She was a member of Veterans of Foreign Wars Post 263 and Ladies of the Moose Lodge.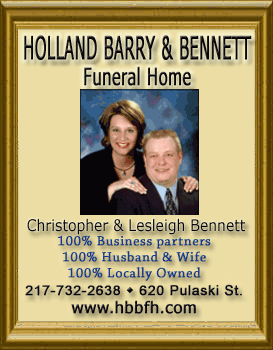 She grew up in Lake Fork and graduated from Mount Pulaski High School in 1968. She attended Capital Area School of Nursing in Springfield.
Memorial donations may be made to the family and will be accepted at the funeral home.
Click here to send a note of condolence to the McCray family.