Fiat and Chrysler are up against an April 30 deadline for Fiat to take a stake in the failing U.S. automaker in exchange for small car technology, but Chrysler first needs concessions from creditors and unions to ink the Fiat deal. If the Fiat alliance isn't finalized by then, the U.S. government has threatened not to provide any more aid and let Chrysler be sold off in pieces.
"Absolutely we are prepared to walk. There is no doubt in my mind," he said. "We cannot commit to this organization unless we see light at the end of the tunnel," Fiat CEO Sergio Marchionne said in an interview published in the Toronto Globe and Mail.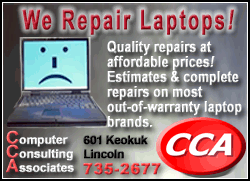 A Fiat spokesman confirmed Marchionne's statements. Marchionne was attending a shareholders meeting of the Swiss bank UBS in Zurich on Wednesday.
Marchionne said there is a 50 percent chance the deal will fail because of lack of progress in labor negotiations in both the United States and Canada.
"The dialogue is out of sync," Marchionne said. "I think they need to see what state the industry is in. Canada and the U.S. are coming in as the lender of last resort. .... No one else would put a dollar in. This is the worst condemnation of the viability of this business.
Marchionne said no one wants to remove the U.S. and Canadian autoworkers' unions from the table. "But it will happen if a bankruptcy process drags on. The UAW and the CAW have a unique opportunity here to change the framework of the discussion."
Under terms of the nonbinding agreement between Fiat and Chrysler, Fiat is not committing to inject any cash into Chrysler nor would it take on any Chrysler debt. Industry experts have said that the absence of any cash beyond an additional $6 billion from the U.S. government if the Fiat deal goes through still leaves unanswered how Chrysler can survive until the partnership begins to bear fruit.