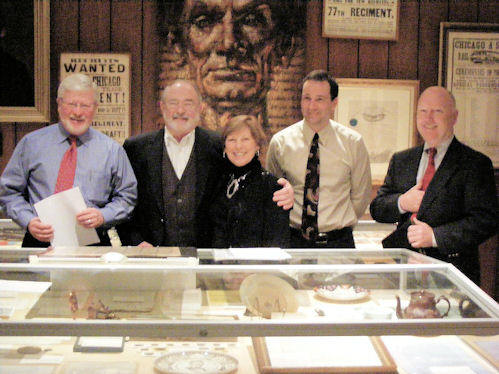 The Lincoln Heritage Museum at Lincoln College received an important new document to add to its Lincoln collection. Don and Karen Springer (center, in black) presented the college with an April 17, 1865, copy of the Springfield edition of the Illinois Journal. The date was significant as it was the first opportunity for central Illinoisans to learn about the assassination of President Lincoln.
(Click on picture to see image of the historic newspaper.)
Lincoln College President John Hutchinson is at far left, and museum curator Ron Keller is to the right of the Springers, with board of trustees member Bob Neal at far right.
Picture by Mike Fak