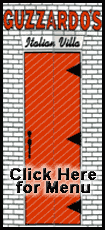 By mid-morning London time, the FTSE 100 index of leading British shares was down 3.04 points, or 0.1 percent, at 3,985.95, while Germany's DAX fell 18.04, or 0.4 percent, at 4,538.97. The CAC-40 in France was also down 11.08 points, or 0.4 percent, at 2,989.14.
Intel said net profit in the three months to March 28 fell 11 percent from the previous year to $647 million. Though that exceeded market forecasts, the company's failure to provide a guidance weighed on sentiment around the world, especialy after disappointing U.S. retail sales figures.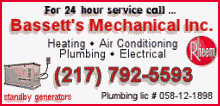 Earlier in Asia, Japan's benchmark Nikkei 225 stock average lost 99.72 points, or 1.1 percent, to 8,742.96 and South Korea's Kospi fell 9.54, or 0.7 percent, to 1,333.09. Stock averages in Australia and Taiwan also fell.
Benchmarks in China, Hong Kong and Singapore managed to climb into positive territory. Hong Kong's Hang Seng closed up 89.46 points, or 0.6 percent, at 15,669.62. India's Sensex shot up 2.3 percent to 11,214.62.
Hopes that an improvement in the global economy may emerge soon have enticed some investors back into stock markets in recent weeks. The rise in risk appetite has gained momentum over the last month or so as global equities have rallied from multiyear lows to post their biggest gains in such a short space of time since 1933.
Stock markets usually start rallying around six to nine months before an actual economic recovery begins, experts note. The rise in stocks has therefore boosted hopes that the worst of the global recession could be over by the end of the year.
However, most investors are fully aware that the world economy is not in the clear yet and that stock market losses may return soon.
"Markets still debate whether we should be worried that things are still getting so much worse or relieved that, on some measures, they are getting worse at a slower rate than before," said Daragh Maher, an analyst at Calyon Credit Agricole.
President Barack Obama walked that tightrope in a major economic speech Tuesday. Though there were signs his economic policies were beginning to bear fruit, Obama warned that the United States still faced a long struggle in finding its way out of the economic and financial tumult battering the country.