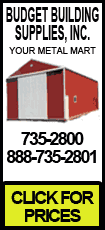 The market also seemed immune to growing U.S. oil stocks and further downward revisions of world crude needs with investors appearing to focus instead on the general bullishness of world stock markets. On Wednesday, equities appeared to be taking a breather from strong gains of recent weeks but losses were modest.
Benchmark crude for May delivery rose 64 cents to $50.05 a barrel by noon in European electronic trading on the New York Mercantile Exchange. The contract on Tuesday fell 64 cents to settle at $49.41.
A rally that lifted prices from below $35 in February has stalled in the last couple weeks near $50 as investors look for signs of how long and deep the worst global slowdown in decades will be.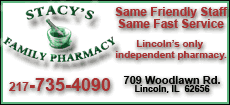 On Tuesday, the Commerce Department said retail sales fell 1.1 percent in March, far worse than the slight increase that analysts expected and marking the biggest fall in three months. Businesses also reported they slashed inventories for a sixth straight month in February.
"By no means are we out of the woods just yet," President Barrack Obama said Tuesday.
"Demand will have to come back before you see the oil price move up from $50 in a sustained way," said Ben Westmore, energy analyst with National Australia Bank in Melbourne. "We haven't seen any signal that oil demand is turning, and things like falling retail sales in the U.S. contribute to that view."
Traders also are focused on weekly petroleum inventory data that the Energy Information Agency will release Wednesday. Analysts expect an increase of 2.5 million barrels in crude stocks, according to a survey by Platts, the energy information arm of McGraw-Hill Cos. Crude stocks already are at 16-year highs.
"Even when demand does kick back in, there will be a supply response that's easily available to cushion the price for some time," Westmore said.