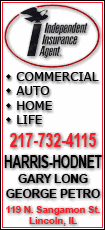 American Airlines parent AMR Corp., Peabody Energy Corp. and Charles Schwab Corp. are among the companies releasing earnings results Wednesday.
After the market closed Tuesday, Intel Corp. announced first-quarter profit that easily beat analysts' expectations, and the chipmaker said slumping computer sales are bottoming out. But, investors were uneasy that Intel did not provide detailed earnings guidance for future quarters, sparking worries a turnaround in the economy might not occur anytime soon.
In a sign of further weakness in the economy, Internet firm Yahoo Inc. and European bank UBS AG both said they will cut jobs.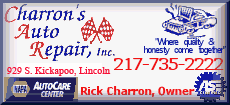 Yahoo is planning to cut several hundred jobs in its third round of layoffs in 14 months, a person familiar with the plans said. Details of the cuts are unlikely to be released before the Sunnyvale, Calif.-based firm announces first-quarter earnings report Tuesday.
Switzerland-based UBS said it will cut 8,700 jobs worldwide by the end of next year. UBS announced the job cuts as it said it expects a first quarter loss of nearly 2 billion Swiss francs ($1.75 billion). UBS' results put a damper on improving bank earnings that were seen at Wells Fargo & Co. and Goldman Sachs Group Inc. Both Citigroup Inc. and Bank of America Corp., among the hardest hit by the credit crisis, report first-quarter results later this week.
Aside from corporate news, investors will get more economic reports to review Wednesday, including inflation and industrial production data. The Federal Reserve is also scheduled to release its beige book, which provides insights into regional economic conditions.
A government report is expected to show consumer prices likely rose 0.1 percent in March, according economists polled by Thomson Reuters. The consumer price index jumped 0.4 percent in February, the biggest monthly gain since last July. The consumer price index report is due out at 8:30 a.m. EDT.
A Fed report is likely to indicate industrial output fell for a fifth straight month in March amid the ongoing recession. The report, due out at 9:15 a.m. EDT, is expected to show industrial production fell 1 percent last month.