The cuts will likely affect several hundred employees, a person familiar with the plan said late Tuesday, confirming a report first published on The New York Times' Web site.
The person asked to remain anonymous because Yahoo isn't publicly discussing anything that might affect its stock price until the April 21 release of the Sunnyvale, Calif.-based company's first-quarter earnings report.
Most analysts expect those results to be lackluster, extending a pattern of disappointing profits that began in 2006.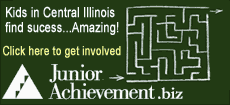 Yahoo hired technology veteran Carol Bartz as its chief executive in January to steer a turnaround. The blunt-talking Bartz has spent much of her tenure trying to understand Yahoo's strengths and weaknesses while promising to throw out the dead wood. She already has reorganized Yahoo's management team.
Bartz's predecessor, Yahoo co-founder Jerry Yang, also tried to shake things up by laying off about 1,000 workers in February 2008 only to expand the payroll again in the next few months. Just before Bartz's hiring, Yahoo eliminated more than 1,500 jobs to enter 2009 with 13,600 workers.
When they made the last cuts, Yahoo executives warned more layoffs could be coming if the recession worsened -- an unwelcome turn that occurred during the first three months of the year.