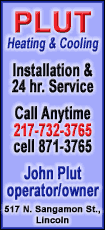 They wanted to visit some of the places where Abraham Lincoln, the 16th president of our United States, studied, worked and grew to distinction and popularity. Like us, they have read with amazement how Mr. Lincoln became a "self-made" man. They, too, know that he was a shopkeeper, postmaster, surveyor, lawyer, Illinois state legislator and U.S. representative. Indeed, they wished to learn more about this famous man who spearheaded the almost unbelievable task of keeping the North American states together as one union -- pledging to uphold that which was set down by his forefathers "four score and seven years ago."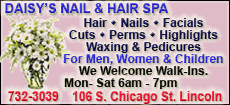 The visitors were given a tour of the Mount Pulaski Courthouse by Rotarians Tom Romer, Darrell Knauer and Phil Bertoni, club president. Many questions were asked and the tour leaders did their best to answer them.
The visitors were excited to be in the same courthouse in which Abraham Lincoln once practiced law way back in the years 1849-1854. They all gleefully had their photos taken, especially in the upstairs courtroom, with several donning the stovepipe hat. They eagerly posed for a photo as they knelt down and touched the floor that Abe once walked on. They noticed the 30-star American flag. It was pointed out that this was the number of states in our union in 1848, the year that this courthouse began to serve as the venue for our Logan County seat.
Rotarians Rebecca Drake and Pat Pryzkopanski joined the group for lunch and conversation. Pins and Rotary banners were exchanged.
Each member of the group study exchange team is an accomplished businessman.
Sharma, the team leader, is chairman of a company engaged in the manufacture and export of guar gum powder, a natural hydrocolloid used as a food ingredient. Under his leadership, his company has won three prestigious national export awards in its category. Sharma has a master's degree in organic chemistry from the University of Jodhpur. He has been an active Rotarian since 1992, holding offices including secretary, president, assistant governor, vice chairman of the Rotary Foundation Permanent Fund and chairman for consumer awareness.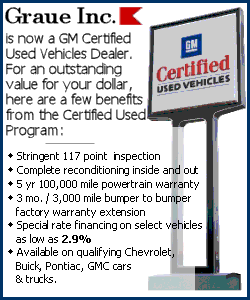 Puneet Rao is a leading exporter of computer software and Web-based applications. He specializes in developing Web-based applications using open-source technologies. He has a master's degree in computer science and textile chemistry from the University of Jodhpur.
Vijay Chhabda is a sales and marketing manager for a pharmaceutical company. He has been awarded prizes several times as best performer and best area sales manager.
Alok Bakliwal is the chief executive officer of a group of companies involved in project development, civil construction and exporting of Indian handicrafts and fashion jewelry. He is a science graduate of the University of Rajasthan. He is founder associate of Nirmal Scholarship, working for girls' education. He has been instrumental in the uplifting of many poor artisans involved in Indian crafts.
Vipul Patel, the youngest group study exchange team member, is co-founder and director of a computer software development firm, having expertise in open-source technology in the telecom domain. He is a graduate of the engineering in information technology program at Gujarat University.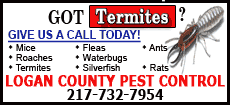 The Lincoln Rotary Club was in charge of the Abraham Lincoln tour visits. Chaperones for the Lincoln, Mount Pulaski and Springfield tours were Marty Ahrends, group study exchange coordinator; Lynn Laughlin, Rotary president in 2006-2007; and Kirby Rodgers.
[Text from file received from Phil Bertoni]