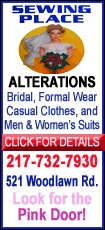 Joel Smiley, executive director of the Lincoln & Logan County Development Partnership, hosted the meeting. It was the first of four meetings for this portion of the CEDS process.

Bill Martin, Logan County Board member and former mayor of Atlanta, worked with Tom Akers of Heartland Community College to develop and conduct the brainstorming session. Akers works with corporations in strategic planning and served as the moderator for the evening. Martin has been active in regional planning and development in Logan County a number of years and tailored the questionnaire that Akers typically uses for the process.

Approximately 50 people attended the meeting, including seven of the 10 city council members, most of the city department heads and a number of other people from the community.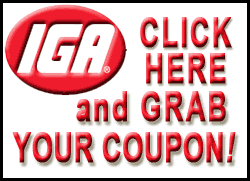 Logan County has recently been accepted into the Economic Development Council for Central Illinois, which is federally recognized as an economic development district by the federal Economic Development Agency in Chicago. The regional EDC represents the counties of Peoria, Woodford, Tazewell, Mason and now Logan.
The current CEDS document for the regional development council is divided into seven sections:
Background

Analysis of economic development problems and opportunities

CEDS goals and objectives

Community and private sector participation

Strategic projects, programs and activities

CEDS plan of action

Performance measures
When Akers took the floor, his objective was to gather information from the audience, which would go into the projects and programs chapter of the CEDS document.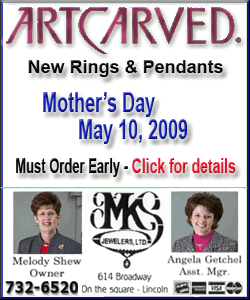 Akers explained that this is a process used in major corporations, such as Marathon/Ashland Oil and Ingersoll Rand, which he personally has worked with in developing their strategic plan.
Each person in attendance was given three sheets of paper for recording their ideas. The paper began by identifying four areas of concern: quality of life, development and targeted industries, infrastructure, rural and small communities. Each idea submitted was to be identified as to what area of these concerns it fit into.
The next part had six basic questions: What projects are necessary in your community for this heading? Why is this project necessary? How many jobs will be created? What fiscal impact will it have? Does this contribute to the economic well-being of your community? Who will be the lead agency?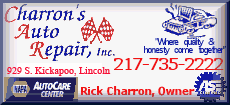 Akers said that the questions did not have to be answered but should be if at all possible.
When everyone had their ideas recorded, each paper was taped to the wall of the council chambers, grouped according to the four concerns.
Then everyone went around the room and read the posted ideas.
After that each person was given 10 stars for voting. Another pass was made to cast votes on the ideas thought most important. Akers explained that the voting was not winner versus loser, but rather a means of identifying priorities in the community.
Akers said that all the ideas would go into the CEDS and would be used as a reference when grants became available. He explained that as a member of the regional development council, Logan County would receive notification of grants that are available for the region. Smiley would check the CEDS, and even though a project might be a low priority, he would still be able to apply for the grant because it is in the CEDS.
When the voting was finished, Akers went around the walls of the room and read the ideas that got the greatest number of votes.
The top vote-getter for the city of Lincoln was a new fire station, with 25 votes, which means that the community considers that a top priority. Other top priorities were street repair and upgrades, with 24 votes; finishing the Fifth Street project and finding a use for the abandoned Lincoln Developmental Center campus, each receiving 22 votes; and moving the Logan County Fairgrounds out of city limits received 18 votes.
Other ideas were finding businesses to fill the vacant Wal-Mart, Kroger and Goody's buildings; extending Short 11th Street to Malerich Drive; extending Malerich Drive to Fifth Street; sewer and wastewater upgrades; building a golf course; school consolidation; attracting a distribution warehouse; developing a city industrial park; and many others.
The CEDS has taken on an even greater value to Logan County given the current economic conditions in the nation and worldwide. "As the economy has changed on a global level, Logan County has also struggled with corporate layoffs and plant closings; this has created difficult budget constraints," Smiley said.
"By joining CEDS, we hope to tap into new federal grant opportunities that will help foster growth, both in terms of population increase as well as commercial tax base."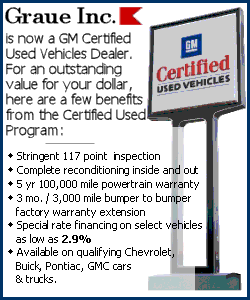 Martin provided the background of joining the regional development council. It was the final result of a meeting several years ago with then-U.S. Rep. Ray LaHood. "A few years back when we began our work on the comprehensive plan, one of the things we kept saying was that this would be the forerunner of our CEDS document," Martin explained. At that time, there were federal funds available for developing a CEDS, which would have cost an estimated $30,000 invested in hiring a consultant and developing the strategy. However, just as the comprehensive plan was being completed, the federal funding ran out, and CEDS went to the wayside.
Martin said that while attending a meeting in Peoria, he and others approached LaHood about federal funding for the Fifth Street Road project. "The bottom line that came out of that meeting was that unless you have a CEDS, you are not going to get federal funding," he said.
Because of the cost involved, it was suggested by LaHood's office that Logan County should approach the EDC in Peoria about joining their regional council.
Martin added that being a part of that regional council is a preferred situation. "This gives us a foot in the door with the EDA in Chicago because they like regional activities," he said. "They like to fund things that are not just going to benefit a locale, but a region."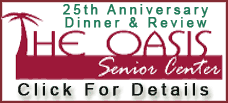 As a member of the regional development district, Logan County will receive notifications of federal grants available in the region and will be able to collaborate with other counties in the district in the grant writing process, which will in the end result in a greater likelihood of receiving federal funding for projects.
Akers said that he was very impressed with the wide variety of ideas presented, and that in past efforts he had seen much more duplication of ideas than what was presented at this meeting.
Martin said that before they ended the night he wanted to remind folks that having the CEDS does not guarantee that Lincoln and Logan County will receive federal funding for any of these projects, but that with the CEDS, the chances were greatly improved that they can be successful in capturing grant dollars.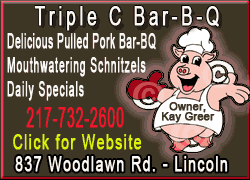 At the close of the evening, Smiley said that three more CEDS meetings will be conducted in Logan County: one at the courthouse on April 27, another in Atlanta on April 28 and a fourth in Mount Pulaski that is not yet scheduled. He stressed that due to the nature of the meeting, it is not recommended that folks attend more than one, as they are looking for original ideas from each group.
He thanked Martin and Akers for all their work on this project, adding that Akers' participation is being backed by Heartland Community College, and he certainly appreciates their contribution to the process.
[By NILA SMITH]
CEDS is defined on the EDC website as "the result of a local planning process designed to guide the economic growth of an area. A CEDS process will help create jobs, foster more stable and diversified economies, and improve living conditions. It provides a mechanism for coordinating the efforts of individuals, organizations, local governments, and private industry concerned with economic development. In order for projects to qualify for Economic Development Administration assistance under its public works, economic adjustment and most planning programs, the project must be consistent with the goals and objectives set out in the CEDS."
To read the current CEDS document for the Economic Development Council of Central Illinois, click here. (PDF)
Related articles
Elsewhere on the Web