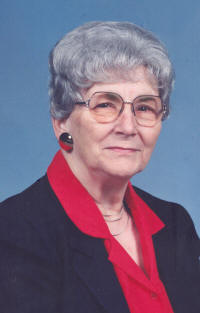 Dorothy Southerlan

Send a link to a friend
[April 20, 2009] Dorothy F. Southerlan, 86, of Lincoln, died Saturday, April 18, 2009, at 12:35 a.m. at Vonderlieth Living Center in Mount Pulaski.
Visitation will be 4-7 p.m. Tuesday at Fricke-Calvert-Schrader Funeral Home in Lincoln. Her funeral will be at 10 a.m. Wednesday at the funeral home, with the Rev. Jame Hahs officiating.
Burial will be in Keys Cemetery, rural Beason.
Mrs. Southerlan was a cashier in the Abraham Lincoln Memorial Hospital business office and at Kaup Grocery Store in Atlanta.
She was born April 30, 1922, in Atlanta, to William and Lelah Lovan McCance. She married Everett Southerlan on June 3, 1939, in McLean. He preceded her in death on Aug. 14, 1994.
She is survived by three sons, Merlin (and Jane) Southerlan of Rushville, Marvin (and Janet) Southerlan of Eagle, Colo., and Everett Ray Southerlan of Apache Junction, Ariz.; seven grandchildren, Dena, Penny, Pam, Tim, Kyra, Machelle and Melissa; two stepgrandchildren; 10 great-grandchildren; one step-great-grandchild; one great-great-grandchild; and two step-great-great-grandchildren.
She was also preceded in death by two sisters, one brother and a daughter-in-law, Donna Southerlan. She was the last of her immediate family.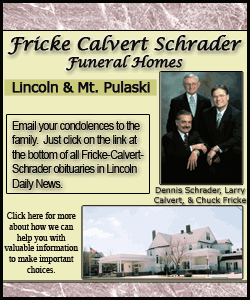 She was a member of the First United Methodist Church of Lincoln.
Memorials may be made to her church.
Click here to send a note of condolence to the Southerlan family.