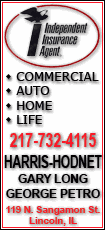 IF the Illinois Fighting Illini are to have any kind of a successful 2009, they will have to follow that formula, or a recipe pretty close to that, to find them bowling over the holidays. In this preseason preview, we will attempt to break down just what will have to happen for the Illini to have a winning season.

Defense and special teams (especially the kicking game) need to be special

In my life I have not been much of a defensive guru. C'mon, give me a break. I grew up just outside of San Diego and was force-fed American Football League football during the formidable years. For you readers too young to have ever experienced the AFL, all I can say is that you missed some of the most exciting football ever played on this planet! And while some of you will chide me and say that I may be overstating that claim, all I can say is... I was there... wish you could've seen it.
And while the games were wild, woolly and as exciting as all get out, defense was not always the top priority of the league. In fact, if they would've banked on defense helping them to expedite the merger... we might still have two leagues.
A few years later my dad got the genius idea of moving us from paradise on the beach to the Midwest and in the heart of NFL football. There was a lot more "3 yards and a cloud of dust" in both the pro game and the college game at that time (circa 1971) here in the Midwest. Boy, how I missed Sid Gillman, Al Davis and the pass-happy, high-scoring West Coast offenses (that was WAY before it was cool to say) of those early AFL days.
I said all that to say that while I LOVE offense (and we'll get to that side of the ball in a minute), I have been somewhat won over to the virtues of stellar defense. I think if Illinois is going to go anywhere this season, their defense will at least have to contain their opponents. I do not want to sell them short. If they can fill holes and if they can stay healthy, they may gel into a very stingy unit.
It will all start in the trenches as we see what kind of a push-back the Illini will be able to bring. IF Corey Liuget, a 6-foot-3, 290-pound sophomore from Miami, Fla., and Josh Brent, a 6-foot-2, 315-pound junior from Bloomington, can tackle everyone in sight and consistently pressure opposing quarterbacks, they will help the transition of newer and less-experienced players among the linebacking corps and in the defensive backfield. Martez Wilson (I'm not going to even tell you how much potential this guy has), a 6-foot-4, 240-pound junior from Chicago Simeon, is making the move from outside to middle linebacker. They say with his speed, quickness and his ability to read keys that he will be a dominating force at this position. Let's give him time to learn the ropes there, and I, too, think we will just keep the Leman-Miller-Wilson train going!
One critical component of the fate of the defensive potential is the health and welfare of safety/DB Donsay Hardeman, a 6-foot-2, 210-pound senior from Jacksonville, Fla. It gives me the quivers just thinking about him coming back from a neck fracture (and the Illini are currently waiting for his medical clearance). So, first, let me say, I pray for his health. Football is a lot of fun and is really important, but it's not that important. So, whatever he does, I hope he can do it without risking further injury. In games as physical as college football, that probably can't happen. I do know that if Hardeman is healthy and if he can approximate the play of a Vontae Davis (now with the Miami Dolphins), I like our chances. His spirit and his fire, I think, are monumental in seeing this team reach its potential!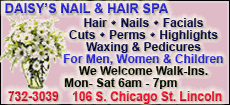 Obviously, I haven't named all of our defenders by name. But even if I did, a big part of their success or failure could well rest in the hands, or should I say foot, of enigmatic punter Anthony Santella, a 6-foot, 190-pound junior from Wauconda. One thing I want to be sure to say before I go anywhere is that I would like to see Illini Nation get behind this guy, and our whole team for that matter! Though he was not one of the higher rated punters in the Big Ten, I've got the feeling that he is ready to break out! He has had seven kicks of more than 50 yards and 13 boots inside the 20-yard line. If Santella can continue to improve his hang-time and the coverage team can do their job, I like our chances. They do not have to be stifling or NFL-good. However, we cannot afford to lose football games because of breakdowns here or with our kickoff teams. I think we will be better in this phase and that more of our potential will be reached!
Placekicking wasn't much of a problem area for Illinois last year as Matt Eller, a 6-foot-2, 210-pound sophomore from Jacksonville, Fla., had a pretty consistent season. He banged home 15 of 20 field goal attempts, missed only two PATs and actually led the Illini in scoring with 84 points. His surprising trouble spot was not his 40-plus-yard kicks or even his 50-plus-yard kicks. Strangely, he was a funky 1-for-4 between 30 and 39 yards out. I say that is weird because from beyond 40 he was 8-for-10 with a long of 51 yards. IF he could get into the 90-100-plus points range... I like our chances. I think he will get plenty of competition from Derek Dimke, the Rockford Boylan sensation who is a 6-foot, 180-pound sophomore.
Summation: Defense does not need to be stifling or perfect, just effective. Field position seemed to be horrible last year. If the defense can pin more offenses and if the kicking game can adequately keep us in at least fair field position, I think that will go a long way toward making this team a bowl contender.
A solid running game needs to deliver
We knew going into last season that minus All-Everything running back Rashard Mendenhall, the going would be tougher. Coupling that loss with an amazing lack of play-calling that would've let Juice Williams run more (I'm still not sure what we were trying to do a lot of the time) seemed to put our backs to the wall on many occasions. I only got to coach football for a very short time, and it was never higher than the high school level (so I'm no expert by any means), but I guess I wasn't sure why you wanted to take an extremely mobile quarterback and try to make him a drop-back passer. Maybe that's not what they were doing. I only got to attend a few of the games last year, but the ones I saw featured Juice dropping back and either being sacked or forcing some throws into thick coverage. It seemed (and again this was just one man's opinion in only about half of our contests) like every time I looked at the scoreboard we were in a third-and-long situation. No team will thrive in that environment. Juice and this offense are especially vulnerable if they are trying to keep drives alive with miracle third-down plays.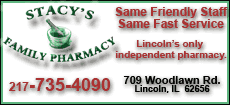 Perhaps things will be different with some new play-calling. Again, I'm not trying to be critical. I love our team, our program, our coaches and our players. I'm simply reporting what I saw. I attended the Wisconsin and Minnesota games that I distinctly remember. I feel like we did not even come close to reaching our potential in either one of those games. Sadly, I felt they were both winnable. I think when you have a guy as talented as Juice, you want to get him on the run as much as possible. I would roll him out, sprint him out, angle-drop-back him, misdirect with him, whatever. I would want to put the defense on their heels as much as possible. I would also not wait until third-and-long to throw the football. I might pass a lot more on first and second downs, even if they were quick throws at the line of scrimmage to see what kind of yards after the catch we could come up with. I would try to take as much pressure off the offense as I could. Instead, we seemed to constantly put pressure on our offense, they'd go three-and-out and we'd send an already tired defensive unit back onto the field. Anyway, that's my 2 cents' worth on what I saw or what I thought I saw last year. How do we correct that this year?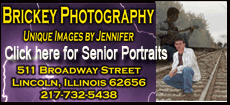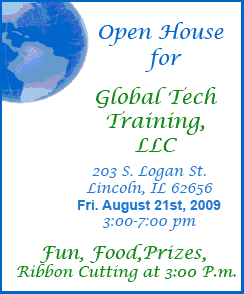 The running game has got to take a major step up this year. I have heard rumors that Daniel Dufrene, the 5-foot-11, 205-pound senior back from Fort Lauderdale, Fla. (by way of the College of the Sequoias -- going off on a tangent here -- make sure you put the giant sequoias park and Yosemite on your bucket list... two of the most beautiful, incredible places on earth) has put on tons of muscle and is just a horse. I hope those rumors are correct. If they aren't, there is a bevy of backs in the stable chomping at the bit to get their chance. One is Jason Ford, a 6-foot, 230-pound sophomore from Belleville who scored eight touchdowns in 2008 (and I'd happily take a repeat of that); another is Mikel LeShoure, a 6-foot, 226-pound sophomore from Champaign Centennial; and you've also got Troy Pollard, the 5-foot-8, 185-pound sophomore from Jacksonville, Fla. That doesn't even include the new freshmen. One to look out for from that bunch is the speedy 5-foot-11, 178-pounder from Louisville, Ky., Justin Green.
I have always said that speed kills. When you compare Big Ten teams to teams on either coast, there seems to be a big difference in the speed and quickness of guys playing the "skilled" positions. If Illinois can put solid, quality players on the field who are also speed merchants, that will consistently put the Illini in at least the position to do well, and then I like our chances.
I don't care who steps forward. I don't care if it's a wily veteran or a crafty freshman. I don't care if they do it with a dynamic duo or do it by committee. I just feel that if Illinois doesn't do a better job of controlling the football, creating more second-and-short or third-and-short situations, then there will be far too much pressure on the offense, on Juice and on our vaunted receiving corps. Just to remind you, Isaiah "Juice" Williams does have a nice lineup to throw to, led by one of the best in the country, Regis Benn. Here is that lineup:
Aurrelious Benn, 6-foot-2, 200-pound junior from Washington, D.C.

Michael Hoomanawanui, 6-foot-5, 270-pound senior from Bloomington

Jeff Cumberland, 6-foot-5, 255-pound senior from Columbus, Ohio

Fred Sykes, 6-foot, 185-pound sophomore from Tampa, Fla.

A.J. Jenkins, 6-foot, 185-pound sophomore from Jacksonville, Fla.

Chris Duvalt, 5-foot-11, 175-pound senior from Lakeland, Fla.

Chris James, 6-foot, 195-pound junior from Chicago Morgan Park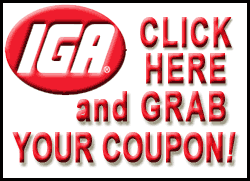 And don't forget, newly eligible...
Jarrod Fayson, the sensational transfer from the University of Florida, who many have said is "the real deal." Some say he is assured of being a starter and with him and Benn on the field at the same time there could be some real fireworks. With that covey of pass catchers, perhaps I could even resurrect my quarterbacking career. Don't worry, Illini fans, I would NEVER do that to you -- you've suffered enough already. However, if these guys can stay relatively healthy, I like our chances of reaching the potential of having a balanced offensive football team. I'll write more about the receivers later I'm sure, but the backs must come up big for the Illini to be a force this season.
Summation: If the Illini can move the sticks, eat up the clock and not keep sending a tired defense back onto the field, you'll like what you'll see in 2009.
A solid offensive line
I could've easily placed the offensive line before the backs. To some people's way of thinking, the line is the most important aspect of the success or failure of this year's squad. However, despite injuries and some lack of depth and experience last year, in the games I saw, they did all right. It wasn't their play-calling and snakebit happenings that doomed the season last year.
I think they will be even better this year... and they will have to be, IF the Illini are to step up. I'll write more about them after I see a game or two and can make some assessments then, but if they become as solid as I believe they can, Illinois could go way beyond my expectations and have a very special season in Champaign.
Summation: The great thing about the spread is that while great blocks at the point of attack are wonderful and downfield blocks can lead to big gains, I think if our linemen just get in good position and just get in the other team's way, that will help get it done. I've seen Juice enough that I trust his reads. He knows where to go, how to protect the football and what to do once he gets into the open field. If our line can just make some cracks big enough to give our bevy of backs some confidence, I think their strength and power will take them the rest of the way.
Mentally touch and sharper focus and concentration in all facets
I'm not sure that I've seen a program in any sport be as snakebitten as this program has been. Just when you think that the Illini are on the brink of a historic win or season, they get some bogus call, bad break or bounce, bad timing, and the list literally goes on forever. Since teams where I've watched and attended lots of games include the Cardinals, the 49ers and UCLA, just to mention three that have had lots of winning in their pedigree, I just don't remember perennial disappointment. That's not to say that those teams haven't shared in their years and cycles of lost seasons. However, the bad luck that seems to find the Illini in many ways is just uncanny. Some day, that black cloud will be lifted. Illinois will win their share of games. They'll even have a cycle of winning. My son asked me recently what I wanted for Christmas, and I told him it's the same thing every year. Get me a couple of Illini national champion banners in basketball and football. Now I'm a patient man and can wait until he gets there to get the job done (he's only 8)... but why not get a few on the way just for fun?!!!
But I digress... Illinois needs to seize and snatch control of this area by themselves and not wait for the stripes, the bounce of the ball, our puzzling fans or the conditions to make a way for them. If I was going to be critical, and I really don't want to be, I'd like to see them reduce silly penalties and even cut them in half. I would like to see them be more controlled, composed and poised, like they were at the Horseshoe a couple of years ago. Then they can unleash themselves on their opponents when they least expect it. I mean, after all, they didn't do anything last year to get excited about. Yes, they have a tough schedule. Yes, Ohio State and Penn State are two great football teams. BUT, IF you want to be great, you have to TAKE DOWN the great ones. You do that by being focused on the game at hand -- did someone say Missouri? ... I thought you did! Let's start by showing the Tigers how methodical and focused we can be. That will go a long way toward reaching the potential!
[By JEFF MAYFIELD]
Respond to the writer at jeffmayfield@centralwired.com.