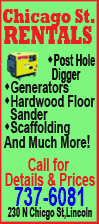 Marlon Byrd drove in three runs and the Rangers extended their lead in the AL wild-card by beating the slumping Minnesota Twins 8-5 on Monday night.
"It's a good feeling," said Josh Hamilton, who had two hits and scored twice for the Rangers. "We're loose, joking around and doing what we're capable of doing."
After taking two of three over the weekend from Boston, the Rangers stretched their advantage to one game over the idle Red Sox.
Rangers third baseman Michael Young said there was no worry about a letdown after a big series against their closest playoff competitor.
"We're only focusing on ourselves," Young said. "We focus on the things we need to get better at."
Tommy Hunter (6-2) won his third straight start, allowing four runs and four hits in 5 2-3 innings. David Murphy had two RBIs for Texas, which led 7-2 after the second inning.
"Our offense came to life in the first two innings and gave (Hunter) a chance to settle in," Rangers manager Ron Washington said. "We played with energy the whole game."
The Twins, who have lost 12 of 16, opened a seven-game trip with some health concerns.
All-Star first baseman Justin Morneau left in the fourth inning with an inner ear infection. Twins manager Ron Gardenhire said the 2006 MVP is day-to-day after he began experiencing dizziness.
Gardenhire said after the game that Twins starter Francisco Liriano (5-12) will go on the disabled list Tuesday with a tired arm. The left-hander gave up seven runs, tying a career high, and seven hits in two innings.
"It feels tired and heavy," Liriano said. "I didn't want to keep pitching like that."
Joe Mauer went 3-for-5 and hit his 23rd homer for the Twins, extending his hitting streak to 14 games and raising baseball's best batting average to .380.
Byrd was hit in the foot by a pitch with the bases loaded, Murphy followed with an RBI single and Hank Blalock added a sacrifice fly to put the Rangers ahead 3-1.
Athletics 3, Yankees 0
At Oakland, Calif., Brett Tomko pitched five scoreless innings to beat the Yankees less than a month after being released by them.
Kurt Suzuki and Mark Ellis had RBI hits in a three-run fourth inning against A.J. Burnett (10-6) in the Yankees' second straight loss.
Three relievers finished the shutout, the fourth this season against the Yankees.
Tomko (2-2) allowed five hits and one walk in his Oakland debut. It was his first start since May 26, 2008, for Kansas City. He went 1-2 with a 5.23 ERA in 15 relief appearances before being designated for assignment by the Yankees on July 21.