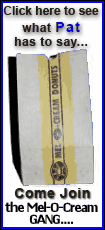 Rick Ankiel put St. Louis ahead with a two-run homer in the seventh inning, and Carpenter pitched eight innings of five-hit ball in the Cardinals' ninth victory in 10 games, 3-2 over Los Angeles on Monday night.
Albert Pujols hit his major league-leading 39th homer as the Cardinals opened a seven-game California road trip by persevering against knuckleballer Charlie Haeger, who was largely outstanding in his debut for Los Angeles.
Carpenter (13-3) fell behind twice, but Pujols and Ankiel connected to ensure his fifth consecutive victory. St. Louis moved within 2 1/2 games of the Dodgers' overall NL lead, though that's news to the Cardinals' ace.
"I don't know what our numbers are," said Carpenter, who had eight strikeouts. "I don't know what our record is. I do know we've got a chance to win every time we come to the ballpark, and that's exciting. You can't not get excited about a game like this in a ballpark like this against a team like this."
Carpenter has gone 8-0 with a 2.12 ERA in his nine starts since July began.
Ankiel homered after Haeger (0-1) hit Ryan Ludwick with a pitch, sending a knuckleball that didn't knuckle deep into the right-field corner.
"There's no yellow light, there's no warning sign, if the knuckleball decides to tumble to the wrong guy," Dodgers manager Joe Torre said.
Ryan Franklin really had to earn his 30th save, getting Manny Ramirez on a first-pitch popout and retiring Casey Blake on a fly to the fringe of the warning track.
James Loney had an RBI single in the fifth for the Dodgers, who opened a tough seven-game homestand with their fourth loss in five games. With numerous pitching woes and an inconsistent lineup, Los Angeles is three games below .500 since the All-Star break.
"You've got to give him credit," Ramirez said of Carpenter. "He didn't make a lot of mistakes out there, and when you've got a Cy Young-type pitcher like that pitching and he doesn't make mistakes, he's going to be tough to hit."
Matt Holliday, who went 1 for 4, fouled a pitch off his leg in the ninth, but stayed at the plate after examination from the training staff. He beat out an infield single before leaving the game for pinch-runner Colby Rasmus, and manager Tony La Russa planned to wait until Tuesday afternoon to decide whether he'll play.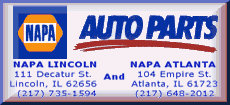 Padres 4, Cubs 1
At San Diego, Rookie Kyle Blanks hit a three-run homer with two outs in the bottom of ninth for the Padres.
The Cubs were one strike away from securing a 1-0 win when Chase Headley doubled off Kevin Gregg (4-5) to score David Eckstein, who walked with one out, from first base.
Kevin Kouzmanoff was intentionally walked before Blanks hit his seventh homer.
Heath Bell (5-2) pitched one inning for the win.