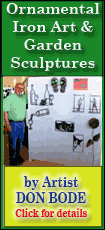 Douzable forced a fumble and Hill scored on a stunning 18-yard fumble return as time ran out to lead the Giants to a shocking 24-17 preseason victory over the Carolina Panthers on a Monday night made memorable only for the way it finished.
"I've never seen a game end like that, not that way," Hill said.
The game seemed destined for overtime after Panthers fourth-string quarterback Hunter Cantwell threw a 31-yard scoring pass to Jason Chery and a 2-point conversion pass to Andrew Davie with 57 seconds to play and then New York went three and out, forcing Jeff Feagles to punt.
Carolina got the ball at its own 18 with 10 seconds left, and coach John Fox told Cantwell to see what he could do. The rookie from Louisville went back to pass, and then the unexpected happened.
Douzable rushed past the guard and hit the quarterback's arm. The ball popped in the air, and Hill grabbed it and scurried into the left corner of the end zone as the clock hit zero.
"You figure it was going to overtime but as a defensive player, you always have to be ready to go out and make a play," Douzable said. "I've never seen anything that bizarre. I just thank God I was in the right position to make a play."
So was Hill, who like Douzable is trying to earn a spot on a defensive line that includes defensive ends Justin Tuck, Osi Umenyiora, Mathias Kiwanuka and tackles Barry Cofield, Fred Robbins, Chris Canty and Rocky Bernard.
"I'm just a rookie trying to make the team," added Hill, who kept the football after scoring for the first time since high school. "Anything like that that helps the team win in turn helps me. It was just a fortunate situation and I made the most of it."
The ending was a little too much for Fox and Giants counterpart Tom Coughlin. They stood at midfield after the game and joked about it.
"Bizarre end to a football game, no doubt," Coughlin said.
There were positives and negatives for both teams in the preseason opener that matched teams coming off disappointing playoff losses.
The NFC East champion Giants forced five turnovers and got a touchdown drive from millionaire quarterback Eli Manning in one of his two series. The running game also showed flashes with Ahmad Bradshaw scoring on a 19-yard run and Danny Ware tallying on a 36-yard screen pass from David Carr.
Carolina sacked New York's quarterbacks five times, got a safety on a punt block by linebacker James Anderson, and a 14-yard touchdown run by backup halfback Mike Goodson.
Cantwell also was impressive, completing four of eight passes for 67 yards.
"This was a big stage, first preseason games for him, Monday night," said Panthers starting quarterback Jake Delhomme, who was 5-of-9 for 38 yards. "He did a great job in the 2-minute. He got the ball to our playmakers."
However, Cantwell also coughed up the ball that gave Douzable and Hill memories of a preseason game they will never forget.