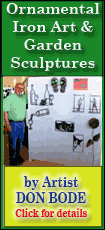 Hauschka and Gano are competing to replace 41-year-old Matt Stover, the only starting kicker the Ravens have ever had. Stover came to Baltimore in 1996 with the Cleveland Browns and handled every important field goal attempt for the Ravens over the past 13 years.
But after Stover began losing distance on his kickoffs and long field goal tries, Baltimore signed Hauschka last year to take care of that aspect of the job. Then, during the offseason, Baltimore decided not to renew Stover's contract.
So now it's Hauschka vs. Gano for the right to succeed the leading scorer in Ravens history. Hauschka has NFL experience, but Gano, a rookie out of Florida State, was 24 for 26 on field goal tries last year for the Seminoles and won the Lou Groza Award as the nation's top kicker.
"Matt Stover definitely is a legend," Gano said. "I watched him for a long time and definitely have a lot of respect for him. I'm just grateful that I have this opportunity to step out on the field and show the team and everybody else what I can do."
Hauschka played in eight games last season, kicking off 43 times and making a 54-yard field goal. He hopes to take over for the man who taught him the trade.
"Matt Stover is a great mentor. We got along really well," Hauschka said. "I know it must have been hard for him to see me come up through the system, but he was very respectful and we got along great."
Hauschka and Gano have done well in training camp, but the final decision will probably be based upon their performance in preseason games. In last week's opener against the Washington Redskins, Hauschka got a leg up in the competition.
The former North Carolina State standout kicked field goals of 21 and 37 yards and got excellent distance on three kickoffs. Gano was solid on kickoffs and connected on a 39-yard field goal, but his other field goal try hit the upright from 28 yards out on the game's final play.
"I think the coaches know what I can do; it's just a matter of doing it in a game setting, and I think I did that," Hauschka said. "Hopefully I can come out and have another couple good preseason games and show them that I'm the man for the job."
Said Gano: "I think up to that last kick I hit the ball really well. I wish I made it, but I learned from it and look forward to playing next week."