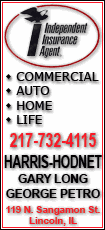 Albert Pujols hit his major league-leading 39th homer as the Cardinals opened a seven-game California road trip by persevering against knuckleballer Charlie Haeger, who was largely outstanding in his debut for Los Angeles.
Carpenter (13-3) fell behind twice, but Pujols and Ankiel connected to ensure his fifth consecutive victory. He is 8-0 in nine starts since July began, and 5-0 in six career starts against the Dodgers.
James Loney had an RBI single in the fifth for the Dodgers, who opened a tough seven-game homestand with their fourth loss in five games. With numerous pitching woes and an inconsistent lineup, Los Angeles still has the NL's best record despite being three games below .500 since the All-Star break -- but the Cardinals are closing fast.
Ankiel homered after Haeger (0-1) hit Ryan Ludwick with a pitch, sending a knuckleball that didn't knuckle deep into the right-field corner. Ankiel was in a 1-for-17 slump before his ninth homer of the season.
Ryan Franklin got the last two outs for his 30th save, getting Manny Ramirez on a first-pitch popout and retiring Casey Blake on a fly to the fringe of the warning track.
With Jason Schmidt and Hiroki Kuroda out of the rotation with injuries, the Dodgers used Haeger as their 10th starting pitcher of the season. Haeger appeared in 19 games over the past three seasons with the White Sox and San Diego before winning 11 games with Triple-A Albuquerque this year.
Heager was mostly solid, but the Cardinals' big hits were enormous.
He retired St. Louis' first eight batters before Carpenter's single ricocheted off third base. Pujols then led off the fourth with a high shot to left field, but Haeger retired the next 10 Cardinals.