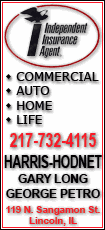 The French team said in a statement Tuesday that Piquet's departure follows a "mutual agreement that this course of action is in the best interests of both parties."
Grosjean will race alongside Fernando Alonso at the European GP in Valencia, and for the remainder of the 2009 season.
The 23-year-old Grosjean became part of Renault's Driver Development program in 2006 after winning the French Formula Renault title. In 2007, he was Formula 3 Euro Series champion, and in 2008 he won the GP2 Asia Series. This season he has been competing in the GP2 Series with Barwa Addax.