In their preseason opener against the Indianapolis Colts, they got a glimpse of what he is capable of in their own offense.
The practice squad player led the team with 58 yards rushing in the 13-3 victory, getting off to a strong start as he pushes for a job on the active roster this season.
"I think it was nice to actually go out and run our offense again," Young said Monday. "Being on the practice squad for an entire year, you run other teams' plays. So to actually be able to run our plays once again in a live situation was good."
The former Iowa standout signed as a free agent after going undrafted last season and spent his entire rookie year on the practice squad. His main responsibility was running the opponent's offense for the scout team against the starting defense and he never was active for a game.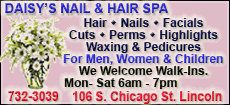 It was a difficult adjustment for a player who was used to being the big man on campus for the Hawkeyes. He is only the third player in Iowa history to rush for 3,000 yards in his career and scored 23 touchdowns.
"I never ran scout team in college. That was the first time I wasn't actually in live action," he said. "The main thing is you've got to be blessed with the situation you're in.
"Even though I was on the practice squad, there's plenty of talented guys out there that weren't even on the practice squad. So I just tried to make best of my opportunity and learn the playbook and know your role."
When Young signed with the Vikings, he knew he was a long shot at best to make the active roster because the team already had superstar Adrian Peterson, versatile backup Chester Taylor and veteran return man Maurice Hicks ahead of him on the roster.
With Hicks gone, the Vikings have an opening this year. Young is competing with Antone Smith and former Boise State star Ian Johnson for the third-string job.
"It's for the taking, for one of us to go out there and grab," Young said. "You want to go out there and make the most of it."
A straight-ahead runner, Young showed nimble feet in traffic and a veteran's patience while he set up blocks. Five of his 14 carries went for seven yards or longer and he proved capable as a blocker in the passing game.
"That's something that we expected from him," offensive coordinator Darrell Bevell said. "We've been excited about Albert. He's always been looking for an opportunity. ... For us, he did a nice job."
The performance also didn't come as a surprise to linebacker Chad Greenway, who played with Young at Iowa when he topped 100 yards rushing in seven straight games as a sophomore in 2005.