Although much progress has been made since Wednesday afternoon, it has become clearer that it will take considerable time to clean up sites and a considerable amount of debris that was spread across 22 miles of countryside. Last count was 20 residences or structures damaged or destroyed, with an estimated $4.8 million assessed value.
As quickly as the storm passed, emergency responders were out looking for damage and to check for anyone who might need help. Within hours friends, families and businesses were on-site to help at the residences and farm homesteads that were struck. That work continues.
The Logan County Emergency Management Agency coordinated immediate emergency response for public safety. Damage assessment began just hours after storm struck, as soon as the primary emergency needs had been met. Damage documentation continued through Thursday and will be used to request state and federal help.
To get a better concept of the storm's impact, on Thursday evening EMA director Dan Fulscher and Logan County Board Chairman Terry Carlton, with the help of pilot Curt Fox, flew over the Logan County portion of the 22-mile tornado path from Williamsville to just south of Beason. The view from above showed a continual line of damaged crops, and considerable debris littered the path where there were damaged or destroyed structures.
On Friday, Illinois Emergency Management Agency officials toured southern Logan County. One representative said after seeing pictures and visiting sites that she was surprised by the amount of destruction. She also credited emergency management and the community on the amazing the organization that was taking place.
The National Weather Service personnel were also in the fields in Logan, DeWitt, Scott, Morgan and Sangamon counties on Thursday to survey storm damage. Their field assessments were used in determining the tornado's strength and tracks and to help identify if any of the damage was caused by straight-line winds.
Official report from the National Weather Service:
Tornado 3: Sangamon and Logan counties
Maximum intensity: EF3 (140 mph)
Path length: 24.5 miles
Maximum width: 1/2 mile
This tornado touched down on the west side of Williamsville, just east of Interstate 55, at 3:18 p.m. It destroyed an antique mall, damaged the Casey's and collapsed the canopy over the gas pumps. One person was injured at the mall, while two motorcyclists were injured when they were thrown from their bikes. The tornado moved northeast through Williamsville and hit a church, throwing a two-horse trailer onto the roof and collapsing the roof over half of the building. One person inside the church was injured. The tornado then continued through the northern portion of town, doing damage to trees and some houses. Two homes lost their roofs and several others lost portions of their roofs. The tornado also caved in the southern end of a metal building, part of an agricultural business on the edge of town. The width of the tornado through town ranged from 100 to 150 yards. The maximum wind speed of 135 mph (EF2) in Williamsville was determined from the damage to the church.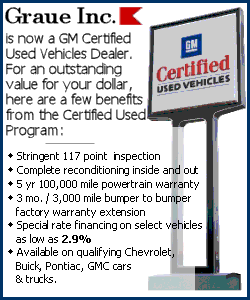 Continuing east-northeast, the tornado flattened cornfields, damaged farm outbuildings and machine sheds, and damaged homes, garages and vehicles on Lester Road. One home was completely destroyed and another had extensive damage as the tornado widened to 600 yards at this point. A 19-month-old baby was injured as the family home was hit by the tornado. Maximum wind speed at this point was estimated at 140 mph (EF3). The tornado continued through fields, causing extensive crop damage, until crossing into Logan County around 3:26 p.m. Path length through Sangamon County was 4.5 miles.
In Logan County, the tornado continued to move northeast and widened to close to one-half mile in several places. Multiple homes had roofs and walls gone, outbuildings blown over a mile away, and grain bins blown away. The tornado continued to produce widespread tree damage and flattened many cornfields. In some places, the corn was lying in different directions, indicating the strength of the winds as it moved past. At some places, the tornado did weaken, which coincides with the rotation weakening on radar, but remained on the ground.
Wind speeds were estimated at 140 mph as the tornado crossed from Sangamon County, decreasing to 110 to 120 mph as it moved to areas between Lincoln and Mount Pulaski. Two injuries occurred in Logan County, when two men were thrown from a maintenance building as the tornado hit. The tornado continued northeast before weakening to speeds of 90 to 100 mph, with a width of 50 to 100 yards. The tornado finally dissipated just east of Beason at 4:02 p.m. The path length in Logan County was 20 miles.
--End NWS report
Efforts are under way to help families that have been affected by the tornado.
Lincoln Daily News will bring you further updates, including how to help families in need, as information becomes available.
[By JAN YOUNGQUIST]
NWS information:
Map identifies central Illinois areas affected by Wednesday's severe weather:
http://www.crh.noaa.gov/images/ilx/
events/19aug09/lsr0819.png
Severe weather outbreak radar and report details from Wednesday:
http://www.crh.noaa.gov/ilx/?n=19aug09
___
Past related article