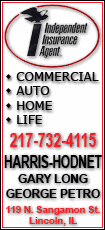 "I can't be more pleased," Rays manager Joe Maddon said. "It was just a really gritty, good effort when we needed to do it. It was awesome."
Halladay allowed eight runs -- seven earned -- in six innings to lose for the third time in five starts against the Rays this season.
"He's arguably the best pitcher in the game," Pena said. "His stuff is nasty. It's very hard to just make contact. It does feel good to be able to come out on top because we know we're going up against the best."
Zobrist finished 3 for 4 with two RBIs and Jason Bartlett had three hits with an RBI, raising his average to .343, and the Rays won for the seventh time in nine games.
The Rays, who came in three games behind Boston in the AL wild-card race, snapped a four-game road losing streak.
Toronto has lost nine of 12 and fell to 3-10 against Tampa Bay this season.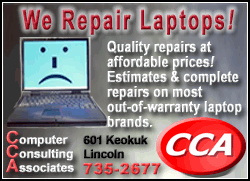 Rays rookie Jeff Niemann (12-5) allowed six runs -- five earned -- and eight hits in 6 1-3 innings. He walked three and struck out three to move past Toronto's Ricky Romero for the lead among AL rookies in victories.
Halladay (13-7), who gave up 12 hits, walked one and struck out eight, has lost four of his past six decisions overall. It was his second straight loss, the second time this season he has dropped two straight. The righty was tagged for four runs and eight hits in five innings against Boston last Wednesday.
It was the most earned runs Halladay had allowed since he gave up seven to Tampa Bay on June 5, 2007, a game Toronto won 12-11 thanks to a six-run ninth inning.
Halladay, who sat huddled at his locker with pitching coach Brad Arnsberg as the clubhouse emptied, denied feeling fatigued by a long season and persistent trade rumors leading up to the July 31 deadline.
"It just gets back to making pitches, it really does," he said. "It's that simple. When you don't, they cost you. That's really all I can say."
Red Sox 12, White Sox 8
At Boston, Jose Contreras' two-out error on a slow roller led to six runs in the third inning and the Red Sox scored at least 11 runs for the third time in four games.
Mike Lowell and J.D. Drew homered, and Ramon Ramirez (7-3) pitched 1 2-3 innings for the win after starter Clay Buchholz was lifted with two outs in the fifth following Paul Konerko's three-run homer that made it 9-7.
Contreras (5-12) allowed only one earned run but contributed greatly to all seven he allowed in 2 2-3 innings.
Twins 2, Orioles 1
At Minneapolis, Scott Baker allowed a run and four hits over seven innings and the Twins won their fourth straight.
Jason Kubel drove in the go-ahead run and Alexi Casilla tripled and scored on a wild pitch from Baltimore rookie Chris Tillman (1-2) in the sixth inning.
Baker (12-7) retired 10 consecutive Orioles at one point. After scoring the game's first run in the top of the third inning, the Orioles would get only one more runner in scoring position until the ninth.