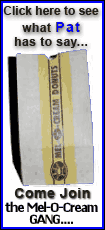 Rivers signed a six-year contract extension Monday with the San Diego Chargers worth $93 million, with $38 million guaranteed.
A person familiar with the contract confirmed the numbers to The Associated Press, but requested anonymity because the team did not release any figures. The deal goes through 2015.
Rivers said he was "thankful to have many more opportunities to suit up and go out there and be the quarterback for the Chargers and short term, to be able to just do all I can to lead us to a championship."
Rivers will always be linked with Manning.
In 2004, with the Chargers coming off an NFL-worst 4-12 finish, Manning's family asked San Diego not to draft him with the No. 1 pick overall. General manager A.J. Smith did anyway, then sent him to the Giants for Rivers -- who was taken at No. 4 -- and a handful of picks.
Roethlisberger was the 11th pick overall that year and was the first of the Big Three QBs of the 2004 draft class to win a Super Bowl, following the 2005 season. Manning got his Super Bowl ring two seasons later by leading the Giants to an upset over the previously undefeated Patriots. Roethlisberger won his second Super Bowl in February.
Rivers said there's no extra pressure to win the Super Bowl.
"I don't think there can be any more pressure added, commitment added, determination from my side or from anybody in that locker room to want to go win a championship," he said. "There's no outside or monetary driving force that can make me want to win any worse than I do. I've always hated losing and don't know if I can hate it any more, so there's really nothing that can give me any extra drive."
Rivers is coming off his best pro season, when he threw 34 touchdown passes to tie former teammate Drew Brees for the NFL lead and break Hall of Famer Dan Fouts' Chargers record. He also led the NFL with a quarterback rating of 105.5, another team record. He had 4,009 passing yards, joining Fouts as the only QBs in team history to throw for more than 4,000 in a season.
"This is a great day for the Chargers and Chargers fans," team president Dean Spanos said in a statement. "Philip has proven he has all of the necessary qualities to be a successful quarterback in the NFL. He's a proven winner and an unquestioned leader for this football team."
Smith didn't return calls seeking comment.
Indeed, Rivers led San Diego to the AFC championship game following the 2007 season, where they lost to New England. He played that game despite having a torn ACL in his right knee.