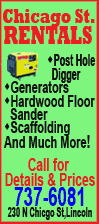 The Ifo Business Climate Survey, conducted by the Institute for Economic Research at the University of Munich, said its reading of German business sentiment rose to 90.5 points in August from 87.4 points in July.
Participants' expectations for the economy also improved in August, to 95 points from 90.4 points in July.
"With regard to business developments in the coming half year, the survey participants are less skeptical than in July," Ifo said in its report. "The German economy is slowly recovering from its descent."
Germany two weeks ago reported that its economy grew unexpectedly in the second quarter, bringing Europe's largest economy out of its worst recession since World War II, although the government warned the economy remains weak and may slow down again in coming quarters.
In the survey, firms saw their current business situation clearly less negatively for the second month in a row, but compared to year-ago figures still see their situation as worse off. The situation index showed a 1.7 point monthly improvement to 86.1 points in August but is far below the 102.9 points in August 2008.
Nevertheless, Ifo said while manufacturing firms are generally dissatisfied with current business, they no longer expect a worsening in the coming half year. Their plans for staff reductions aren't as sharp as they have been in the past, though remain clearly geared toward cuts in employment.
In retailing, the climate responses showed some improvement, as did outlooks for the next six months.