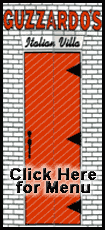 Anheuser-Busch, maker of Bud Light and Budweiser, and MillerCoors, maker of Blue Moon and Miller Light, both say they're going to raise prices.
But neither brewer would say how big the increases would be.
Pete Marino, a spokesman for MillerCoors, said the increases will be made on a local basis, depending on the market.
"Pricing has been very strong on the MillerCoors portfolio and we believe that we can take a moderate price increase in the fall," he said.
Price increases have been helping insulate revenue results for MillerCoors, a pairing of SABMiller's U.S. unit and Coors Brewing Co., from the increasing trend of consumers limiting their spending.
Anheuser-Busch said in a statement it plans on raising prices on a majority of its volume in the bulk of its markets this fall too, to cover some increases in its costs.
"The markets have been assessed, and we'll be acting on a by-market, by-brand and by-package basis," according to the statement from the company, the St. Louis-based North American unit of Anheuser-Busch InBev.
Sales of Miller Lite -- MillerCoors' flagship -- and Bud Light -- the top brand for Anheuser-Busch -- have both been suffering amid the recession.
Prices across all beers, however, have been rising. In 2008 the price of beer, ale, and other malt beverages sold for at-home consumption rose 5.3 percent, according to the government's Consumer Price Index. As of July, prices on those same items were 4.6 percent higher than they were a year ago.