Germany's DAX was down 20 points, or 0.4 percent at 5,537.05, while Britain's FTSE 100 eased 12.56 points, or 0.3 percent, to 4,904.24. France's CAC-40 edged down 4.62 points, or 0.1 percent, to 3,675.99.
Asian markets had risen earlier, catching up with Tuesday's world gains after the release of U.S. data showing an increase in American house prices and consumer confidence.
Wall Street futures predicted timid gains on the open Wednesday. Dow futures were up 36 points, or 0.4 percent, at 9,559.00 while S&P futures rose 0.6, or 0.1 percent, to 1,026.70.
Analysts said investors remain cautious about the global economic outlook and have yet to be convinced that a strong recovery is underway. Castor Pang, an analyst at Sun Hung Kai Financial in Hong Kong, described overall market sentiment as lackluster.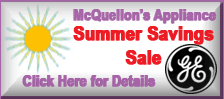 "Especially when it comes to long-term growth, there are still many question marks," he said. "So most investors are just trying to wait and see whether the news in the future will be positive or negative."
Germany's business confidence rose for a fifth consecutive month in August, according to the Ifo survey released Wednesday. Its closely watched index rose to 90.5 points from 87.4 points in July, about as expected and confirming Europe's largest economy is on the mend.
"The index is now back to its pre-Lehman level," said Frederik Ducrozet, economist at Credit Agricole in Paris, referring to the collapse of the U.S. investment bank last September.
He said confidence "is likely to continue to rise in the coming months" as improvements look more solid and broad-based than earlier this year.
Still, the data gave little support to stock markets, "maybe because the market is slowly becoming 'used' to good European data," Ducrozet said.
He noted that central banks have warned that recovery will not be a smooth ride, particularly since unemployment is expected to continue to rise, making investors hesitant to buy too much into rallies.
In China, traders held similar doubts. Beijing is in the midst of a two-year, 4 trillion yuan ($586 billion) effort to boost domestic consumption by pumping money into the economy. Economic growth accelerated to 7.9 percent in the latest quarter, but weak corporate profits and other areas suggest that a recovery is not firmly established.