The deadline for car dealers to submit reimbursement paperwork for the federal car incentives ended Tuesday night, a day after the government halted new sales under the program. Dealers received extra time to submit records for the car rebates as the government's Web site set up to handle the program struggled to accommodate dealers' rush to submit last minute claims.
Alex Perdikis, executive vice president of the Washington-area Koons Automotive Companies dealer chain, said Koons employees weren't able to access the claims system for about 45 minutes Tuesday afternoon. That meant that five deals from one of Koons' Toyota dealerships were uncertain of being filed.
"It's a waiting game every time you put a deal in. You cross your fingers and hope the site is up," Perdikis said.
With hundreds of thousands of consumers having driven off in new fuel-efficient vehicles since the program began in late July, many car dealers worry about getting repaid for the $3,500 or $4,500 per vehicle incentives despite assurances from the Obama administration.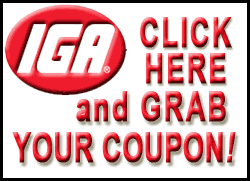 Through early Tuesday, dealers had submitted 665,000 vouchers totaling $2.77 billion. Many dealerships have worked overnight in recent days to submit each trade-in vehicle's 13-page reimbursement application, including the title, proof of registration and proof of insurance.
The National Automobile Dealers Association recommended that dealers e-mail claims to the clunkers Web site, CARS.gov, to create a back-up paper record in case they couldn't get their deals in on time through the online submission process.
Jim Arrigo, who owns two Chrysler dealerships in south Florida, estimated that his two stores are owed more than $1 million for 270 deals through the program. He has only received payment for six vehicle sales.