Benchmark crude for October delivery was up only 12 cents at $72.17 a barrel by middary European time in electronic trading on the New York Mercantile Exchange.
Prices briefly touched $75 per barrel Tuesday for the first time in 10 months, buoyed by new signals of rising U.S. consumer confidence, but fell back to settle at $72.05 after a new report from Washington projected a cumulative $7 trillion U.S. deficit for the next decade.
New data on weak energy demand added further pressure on pricing.
Victor Shum, an energy analyst with consultancy Purvin & Gertz in Singapore, said a report by the American Petroleum Institute showed a substantial gain of 4.3 million barrels in crude oil inventories for the week ended Aug. 21.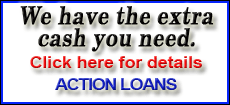 The U.S. Energy Department will release its weekly inventories data Wednesday. For the previous week, crude stocks fell 8.4 million barrels, according to that data.
The buildup in stockpiles was largely due to the delivery of crude oil imports that were delayed earlier, and this may further increase due to seasonally lower demand for gasoline as the summer holidays end, he said.
"The momentum in the oil rally has certainly been broken. We are seeing a well-deserved correction right now and could see oil prices fall below $70 a barrel in the coming weeks," Shum said.
Energy prices have risen sharply this year, riding a rally in equity markets mostly on the belief that the global economy is improving and demand will rebound soon.