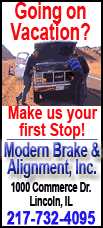 U.S. District Judge Jed Rakoff in Manhattan has delayed approving the bank's proposed $33 million settlement with the Securities and Exchange Commission over the bonus affair, which arose after Bank of America agreed to buy Merrill for $50 billion in a hastily arranged deal last September.
The SEC said in a filing Monday that the evidence it gathered "did not support additional corporate charges against Bank of America or charges against" individual executives stemming from the bonus payouts.
At issue is the failure of Bank of America, one of the biggest U.S. banks, to disclose the bonuses to shareholders, the SEC said. The payment of the bonuses itself didn't violate the securities laws.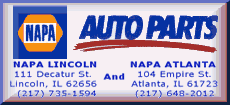 In seeking approval to buy the investment bank, Bank of America told investors that Merrill would not pay year-end bonuses without Bank of America's consent. But in its complaint filed earlier this month in federal court in Manhattan, the SEC said Bank of America had already authorized Merrill to pay up to $5.8 billion in bonuses and didn't share that information with shareholders. That rendered a statement Bank of America mailed to 283,000 shareholders of both companies about the Merrill deal "materially false and misleading," the SEC has said.
Merrill ended up paying $3.6 billion in bonuses last year, even though it lost $27.6 billion that year, a record for the firm. Those losses affected Bank of America's bottom line after its takeover of the troubled investment bank was completed.
The SEC said it wasn't possible to establish whether Bank of America executives knowingly violated securities laws because the terms of the bank's takeover of Merrill -- including the bonus payments -- were laid out in documents prepared by outside attorneys for the two companies.
The attorneys were mainly responsible for drafting the Bank of America disclosure filings and the bank didn't waive the attorney-client privilege, the commission said.
Rakoff, in his order Tuesday, said the SEC's arguments seem "at war with common sense."
"It also leaves open the question of whether, if it was actually the lawyers who made the decisions that resulted in a false (disclosure) statement, they should be held legally responsible," Rakoff wrote.
He said that because it is Bank of America's attorney-client privilege that is at issue, he also wants the bank to provide its views on the subject.
Rakoff gave the two parties until Sept. 9 to file the next round of legal briefs so that he can decide whether to approve the settlement. After a period of review, Rakoff could rule or order additional hearings.