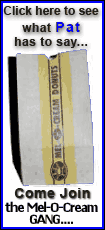 In June, shipments from Japan posted their smallest decline in six months, helping drive the world's second-biggest economy out of a yearlong recession in the April-June quarter.
But the latest figure, steeper than June's 35.7 percent fall, suggests that Japan's recovery may be fleeting without stronger overseas appetite for the country's cars and gadgets.
Exports have retreated every month since October and totaled 4.84 trillion yen ($51.4 billion) in July, according to the finance ministry's report. Imports plunged 40.8 percent to 4.46 trillion yen ($47.4 billion).
As a result, Japan posted a trade surplus of 380.2 billion yen ($4 billion).
Asia-bound shipments fell 29.9 percent, while those to China alone declined 26.5 percent, the ministry said.
The export slump to the U.S. worsened, down 39.5 percent compared with a 37.6 percent on-year fall in June. The overall value of U.S.-bound motor vehicle exports dropped 40.8 percent, while that of electric machinery was down 41.7 percent.
Japan's exports to the European Union decreased a steeper 45.8 percent.
Kyohei Morita, chief economist at Barclays Capital, said he had been expecting numbers to moderate and is not overly concerned about July's results.
"We do not ... view this as the start of a downtrend, but rather an adjustment in the pace of increase," he said in a note to clients.
The country's gross domestic product grew at a 3.7 percent annual pace in the second quarter, fueled by an improvement in exports. The expansion came after a deep, yearlong contraction, including a worst-ever drop in the final quarter of 2008, when the economy shrank at a 13.1 percent pace.